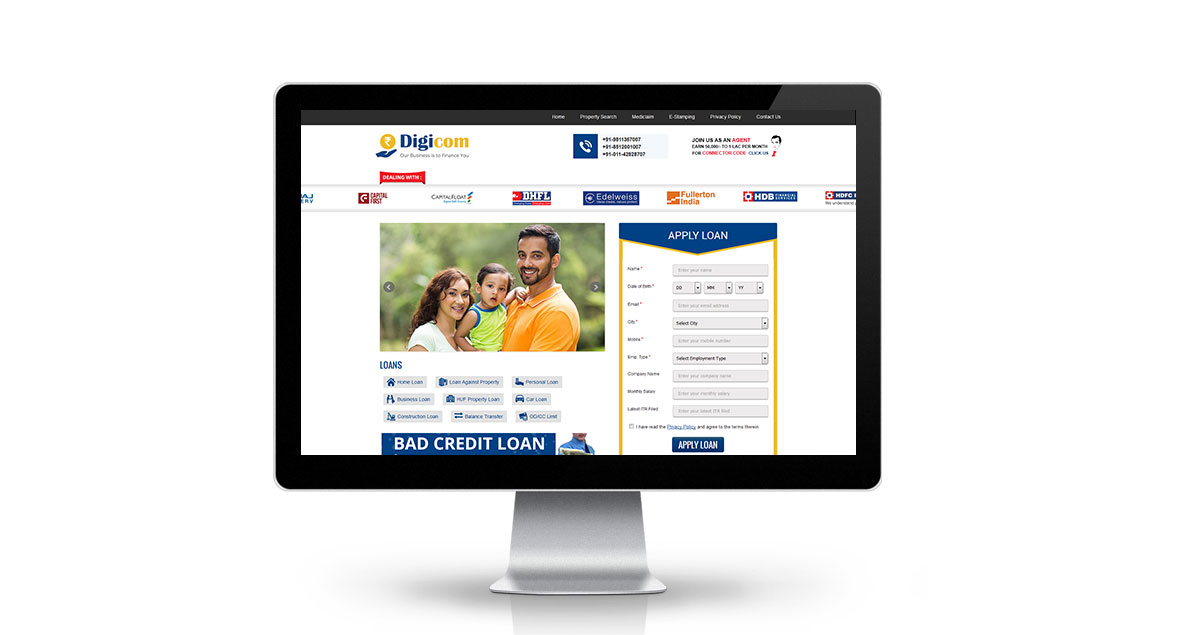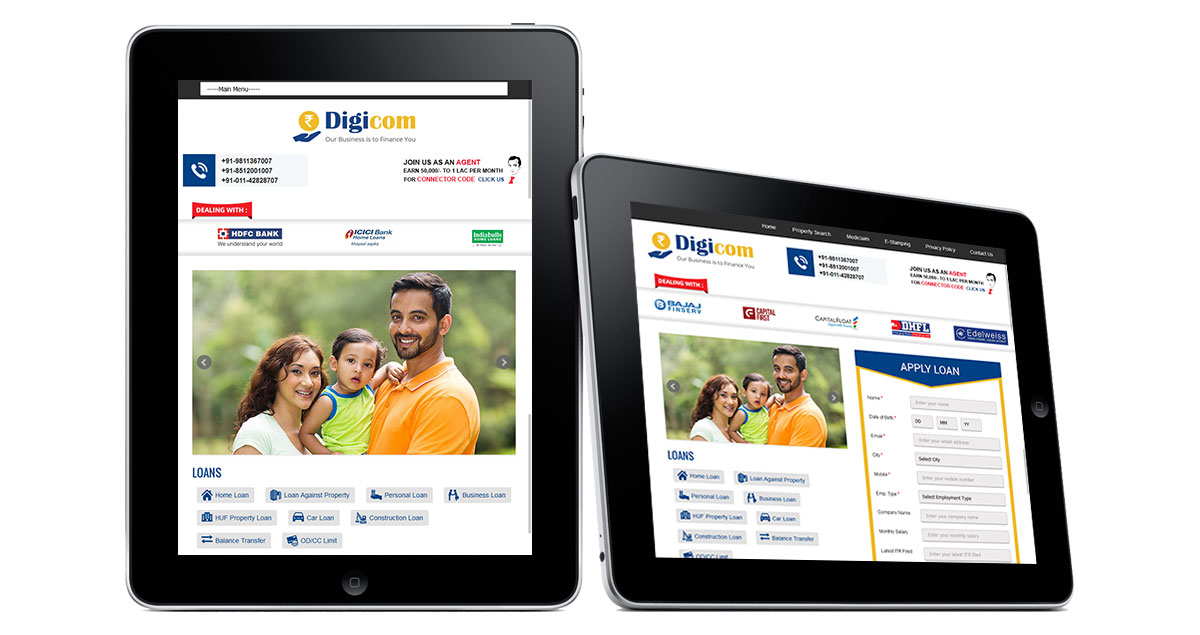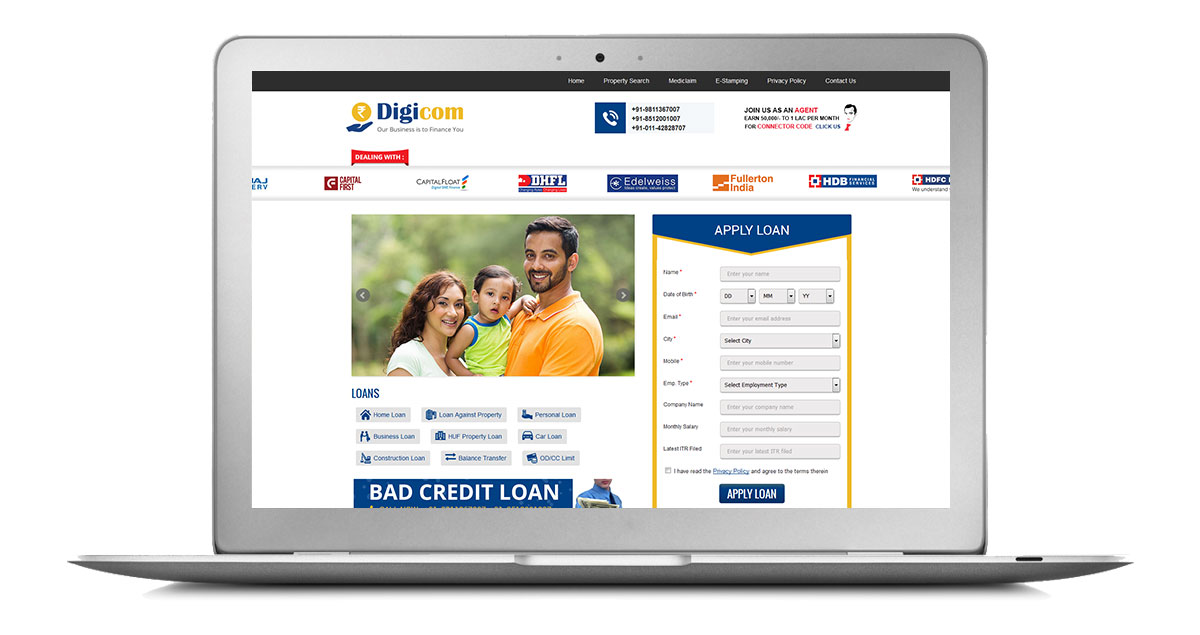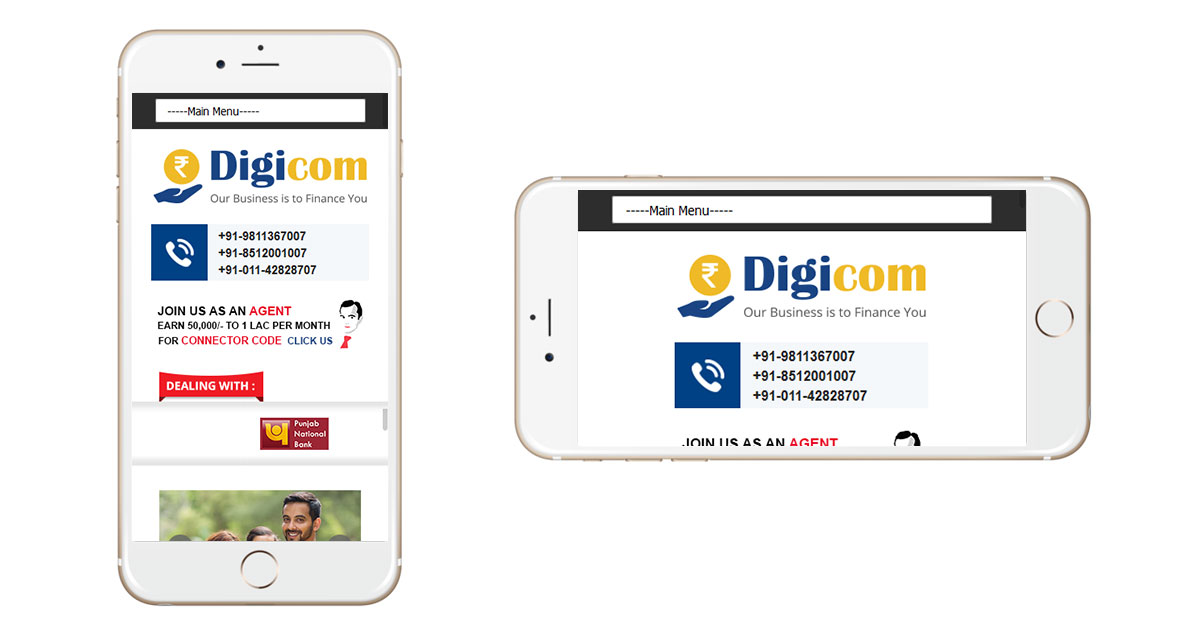 Project Overview
Digicom is a loan finance company from New Delhi, India. Home Loan, Loan Against Property, Personal Loan, Business Loan, HUF Property Loan, Car Loan, Construction Loan are their specialization.
The Brief
Client wanted a user-friendly and responsive website in which to promote their company offering loans like car loan, personal loan, home loan etc. Client also wanted a simple form for users to apply for loans through this website.
The Solution
We designed a user-friendly and responsive website design for the client. Website includes an Apply Loan Form for the users to apply for all types of loans. Contact form and property search pages are also included in this website.