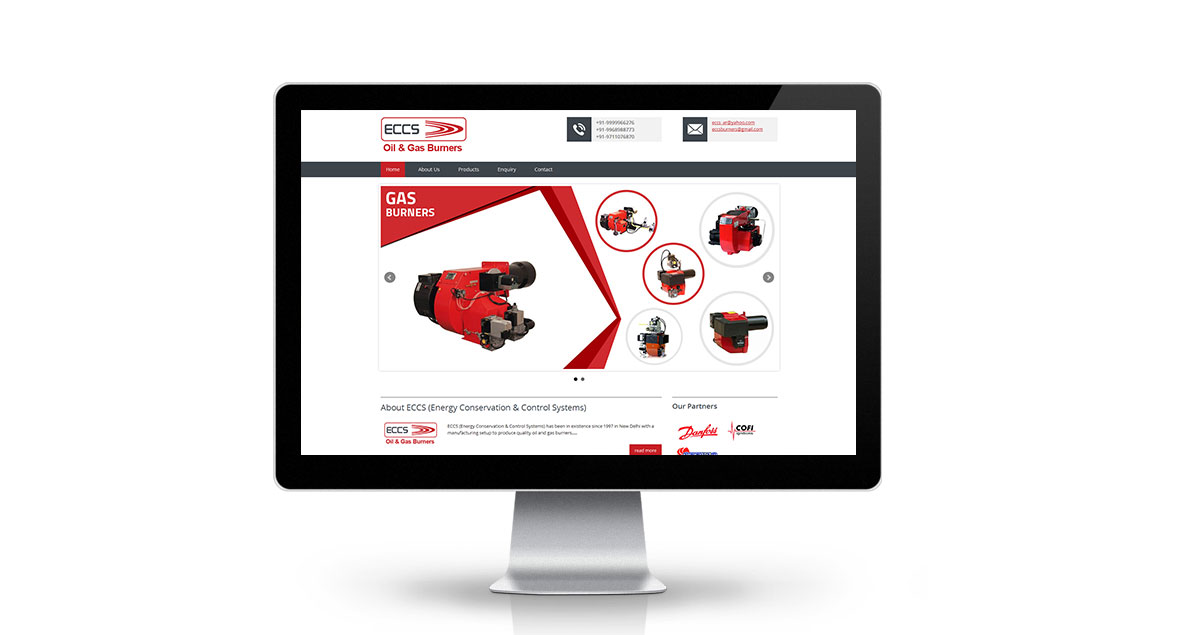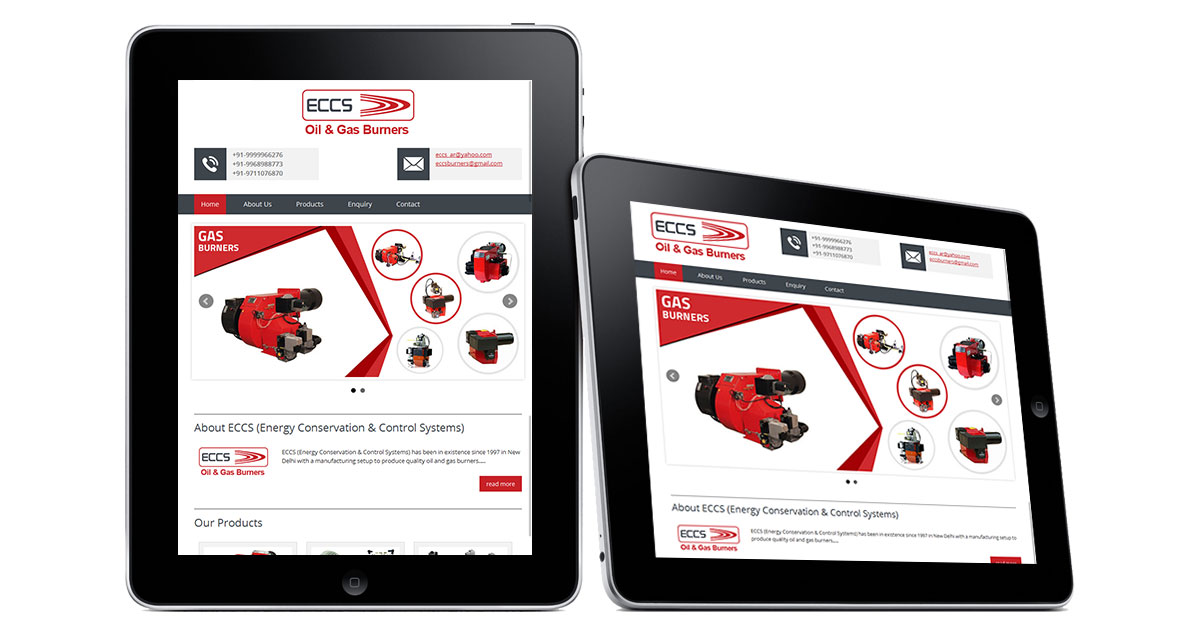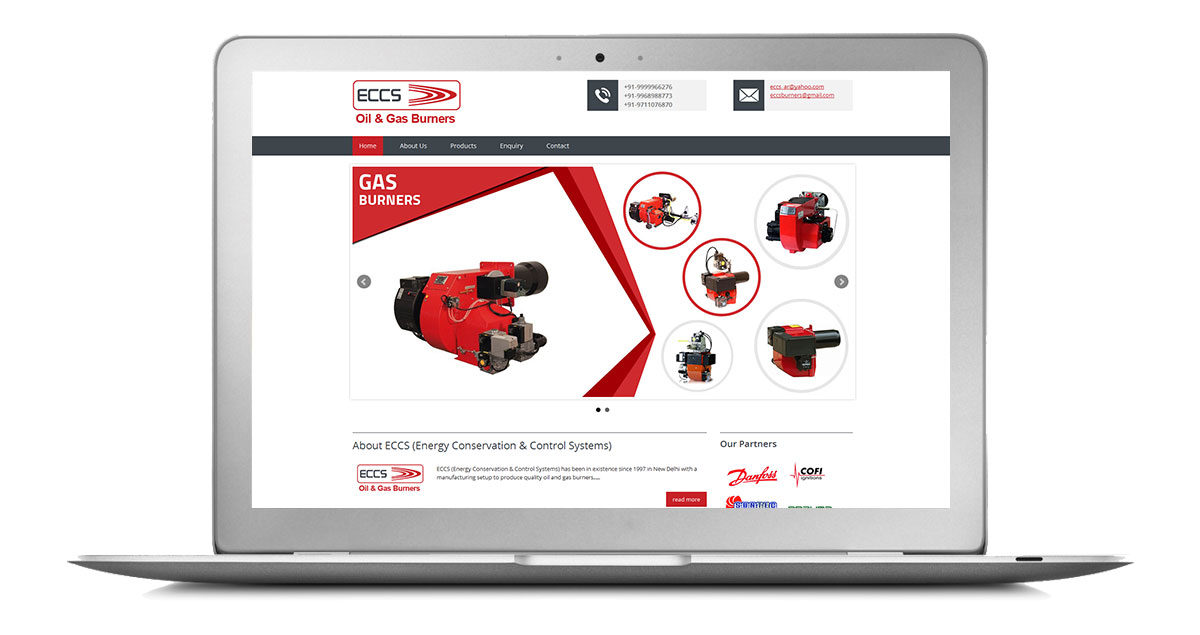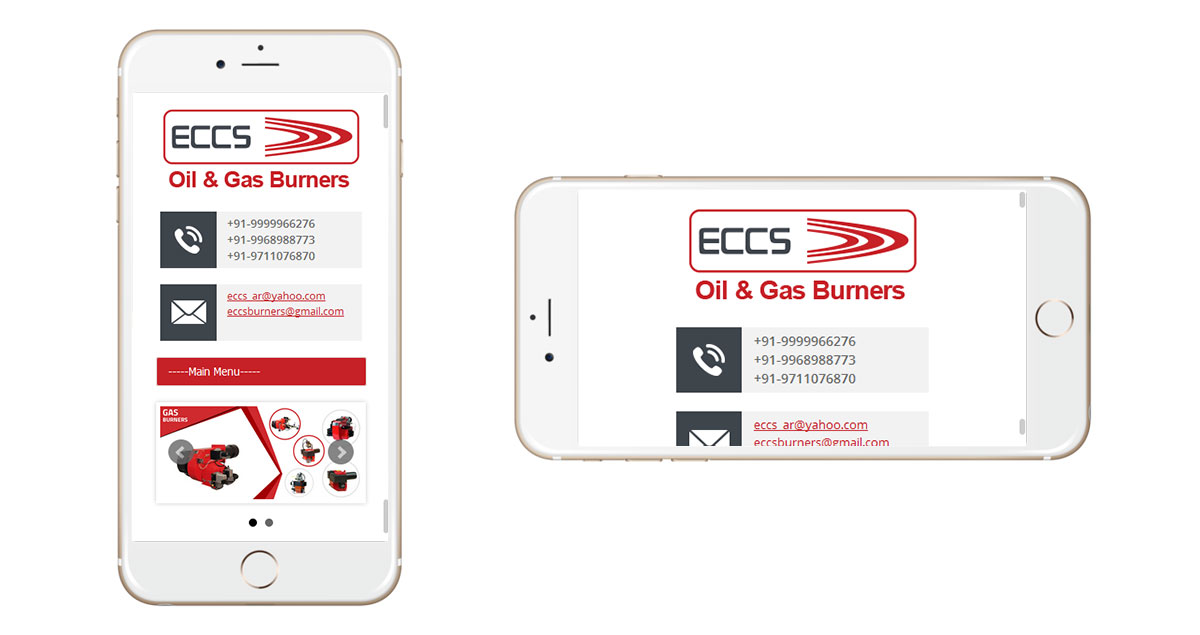 Project Overview
ECCS Burners offers a wide range of industrial burners for most every industrial heating application. Their burners are backed by a worldwide team of combustion. With reliable gas burners, low NOx burners, oil burners, dual fuel burners, and complete industrial burner systems, ECCS is your smart choice for value, reliability, and performance for your heating needs.
The Brief
Client wanted a simple, easy to use, modern responsive website in which to promote their leading products.
The Solution
We designed a responsive website design for the client. Website includes all their products pages with their respective images and description. Photo Gallery, Contact Form, Enquiry Form and Social Media Integration are also included in this website. We also designed the Product Catalogue for ECCS Burners.