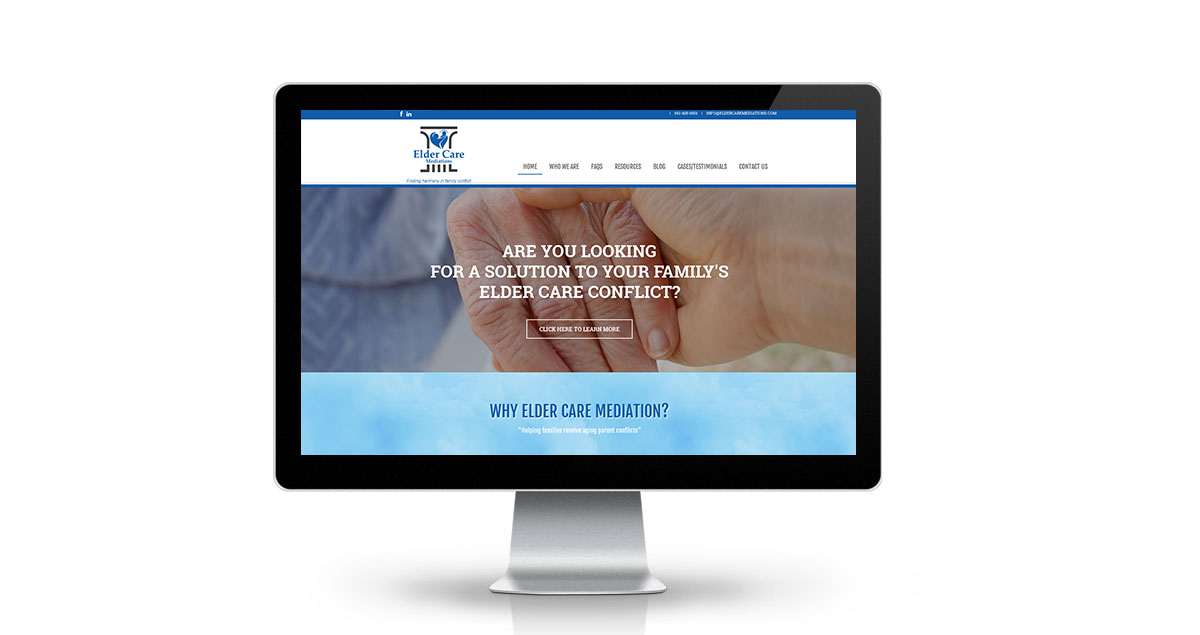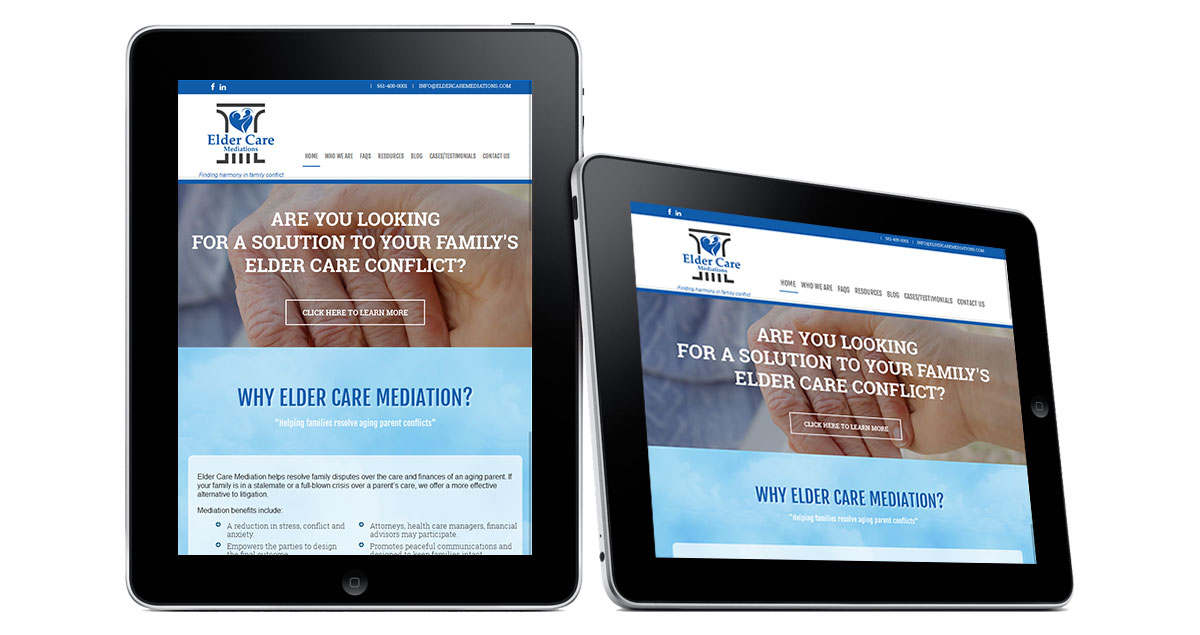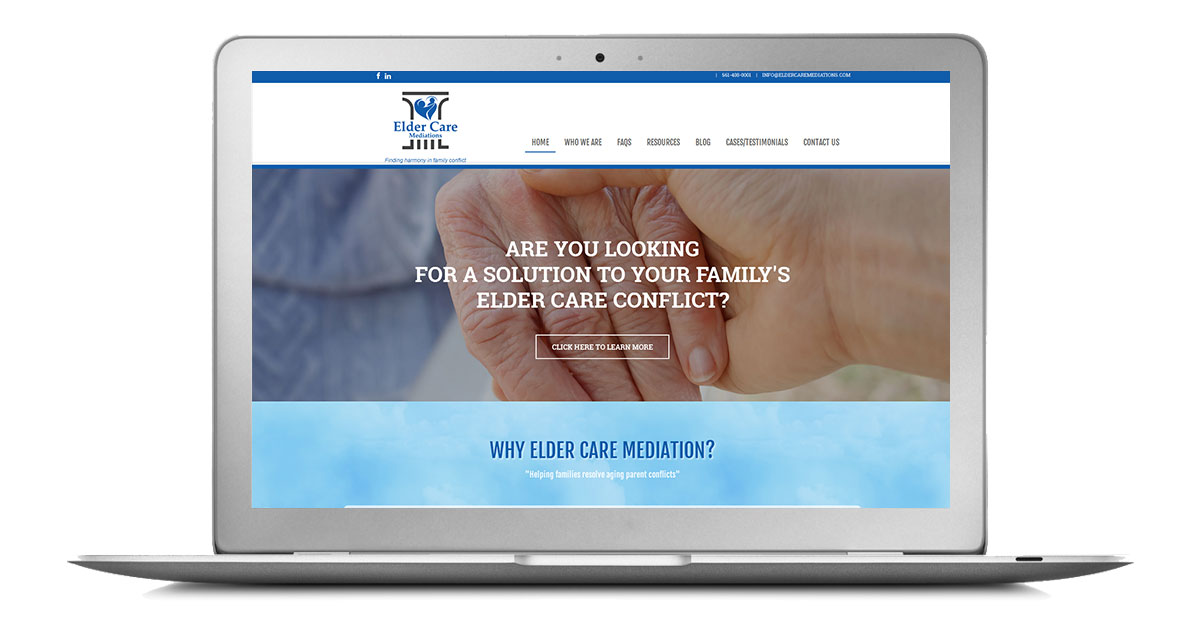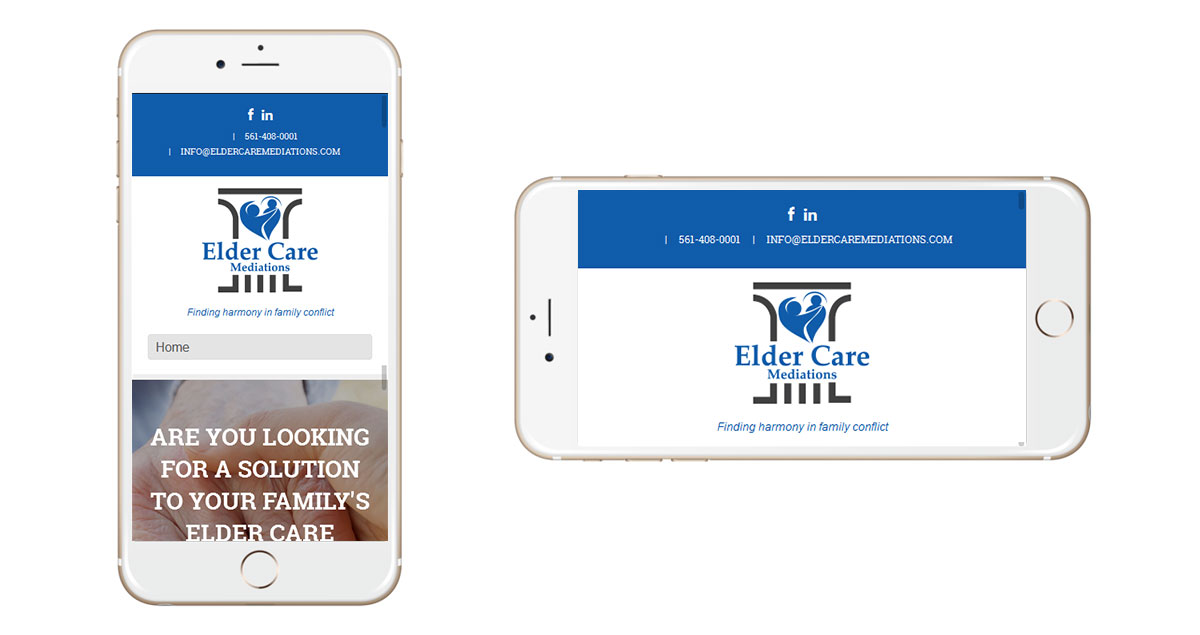 Project Overview
Elder Care Mediation is a form of alternative dispute resolution dedicated to helping families address their legal disputes without the pitfalls that come with a courtroom battle. Elder Care Mediation also helps resolve family disputes over the care and finances of an ageing parent.
The Brief
This website was outsourced to us by another company. Client wanted a very sleek, good looking, mobile-friendly website. They also wanted to add blog posts themselves and made some small changes afterwards.
The Solution
We designed a sleek, full width, user-friendly and responsive website design for the client. Website includes a blog, comments section for users and an admin section for the client to make changes as and when necessary. This website was designed in WordPress.