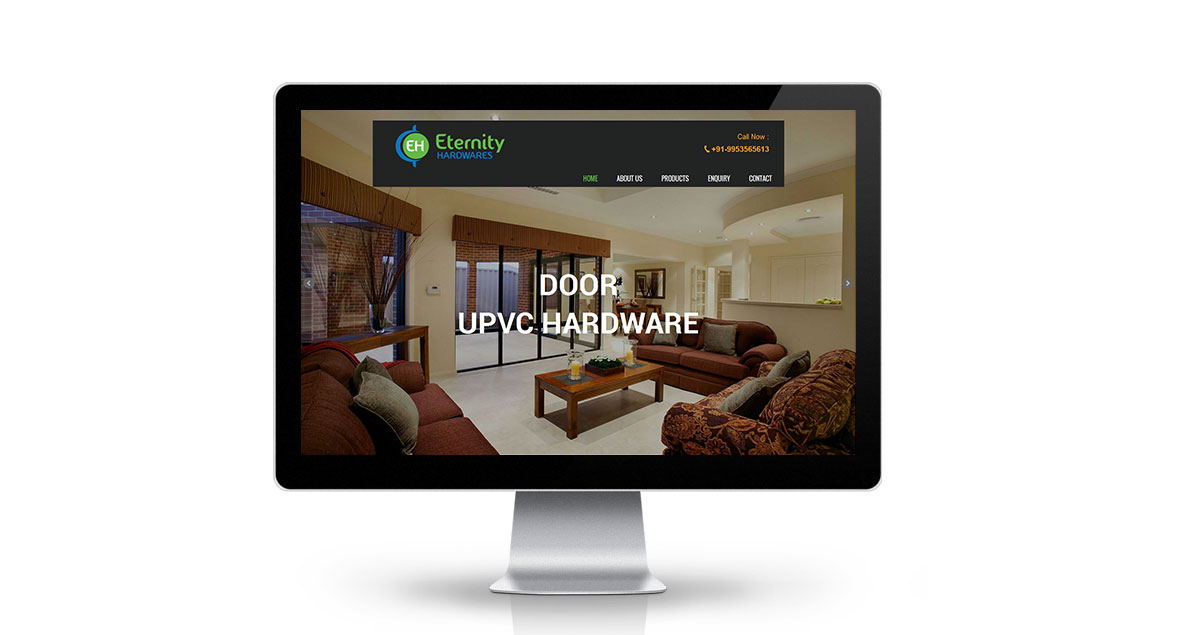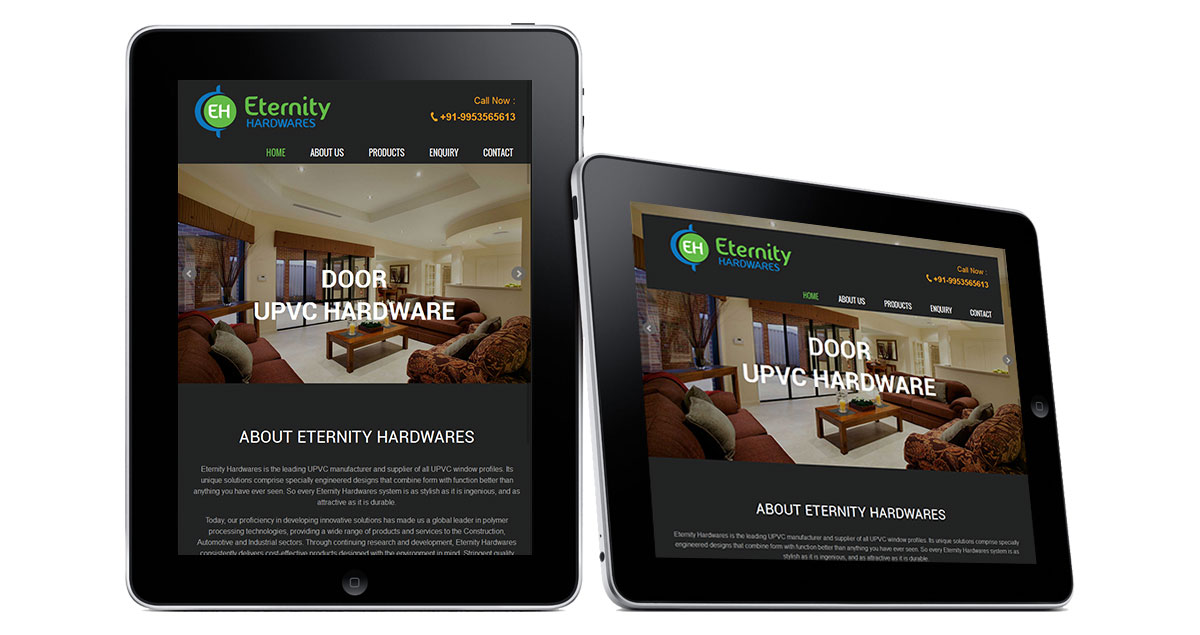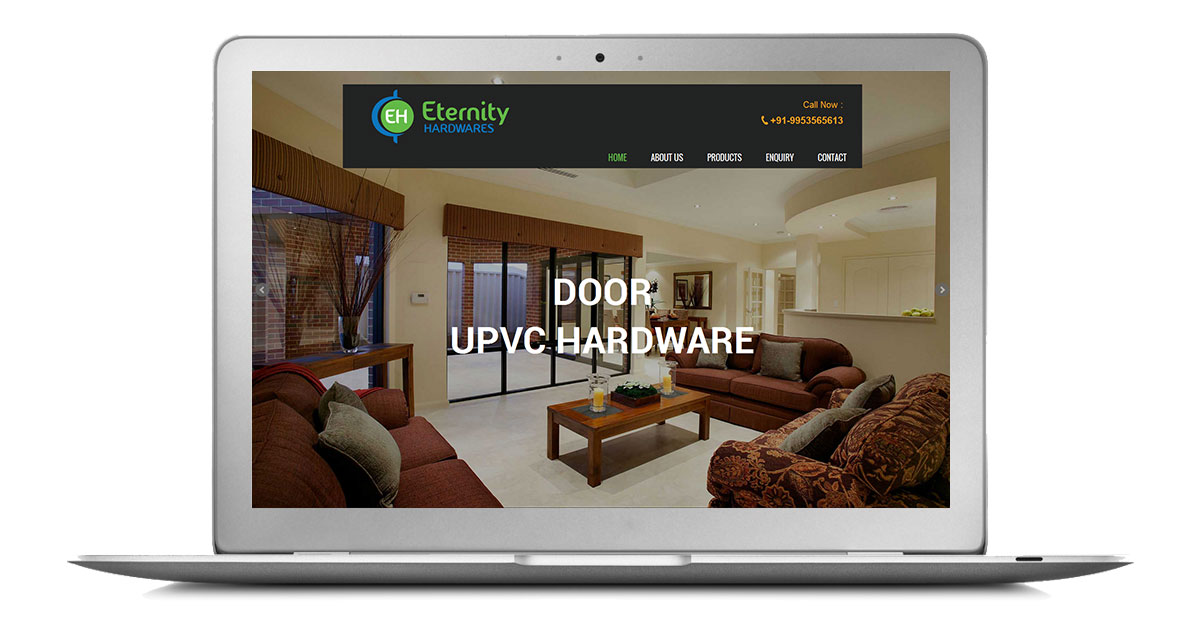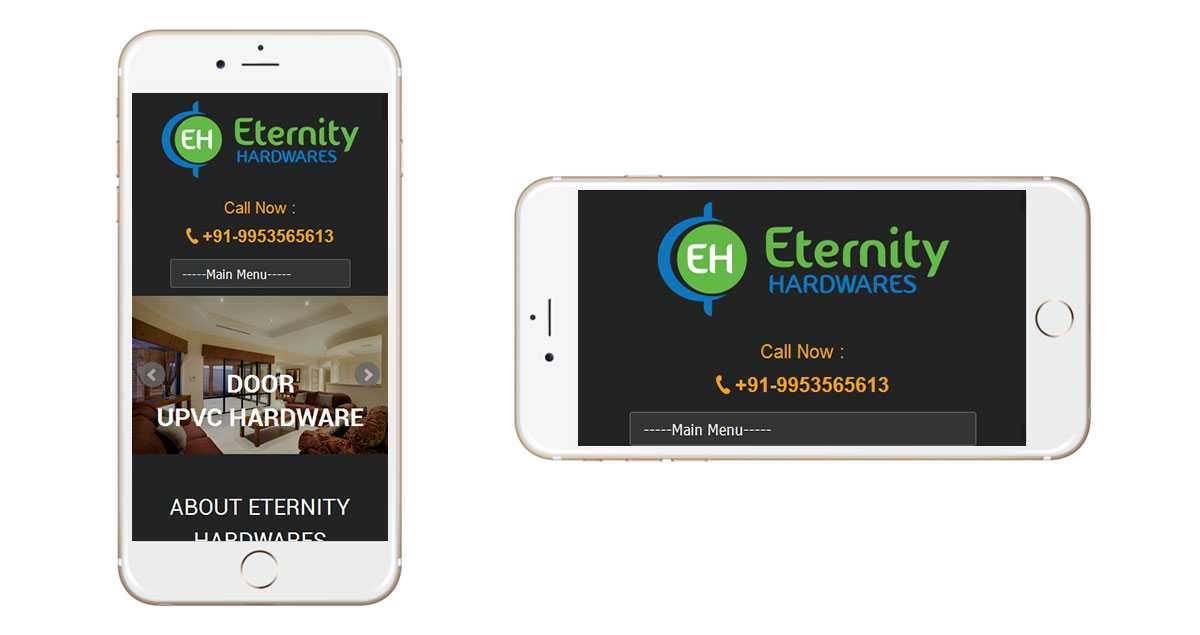 Project Overview
Eternity Hardwares is the leading UPVC manufacturer and supplier of all UPVC window profiles. Its unique solutions comprise specially engineered designs that combine form with function better than anything you have ever seen. So every Eternity Hardwares system is as stylish as it is ingenious, and as attractive as it is durable.
The Brief
Client wanted a simple, easy to use, modern responsive website in which to promote their leading UPVC products.
The Solution
We designed a responsive website design for the client. Website includes all their products pages with their respective images and description. Photo Gallery, Contact Form, Enquiry Form and Social Media Integration are also included in this website. We also designed the Logo, Business Card, Letterhead and Product Catalogue for Eternity Hardwares.