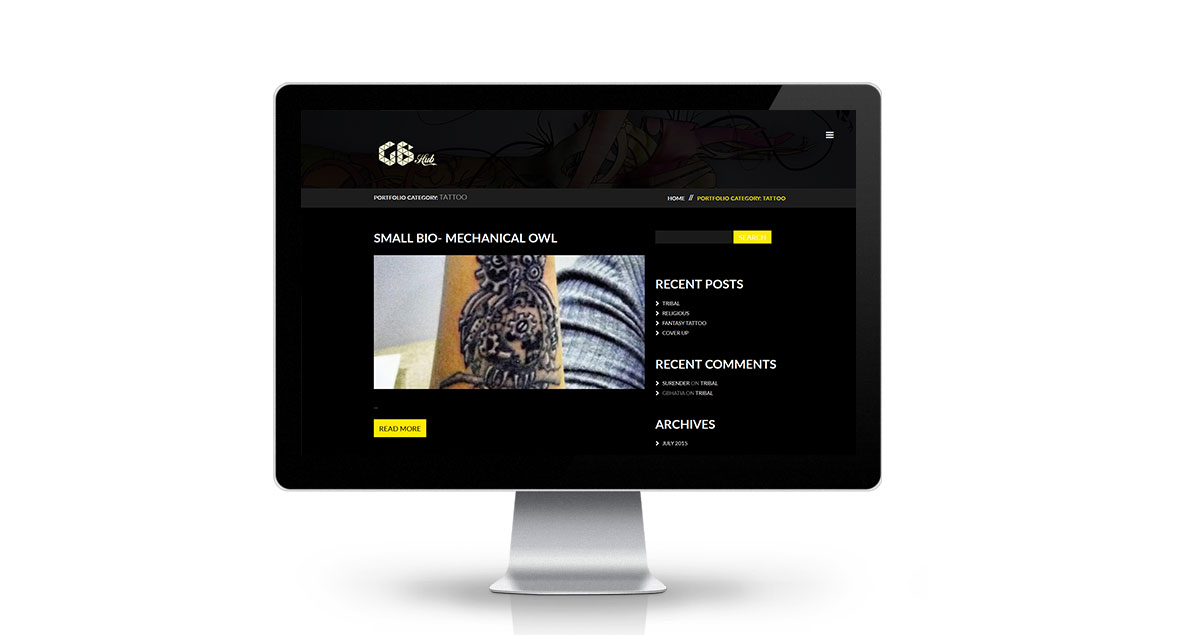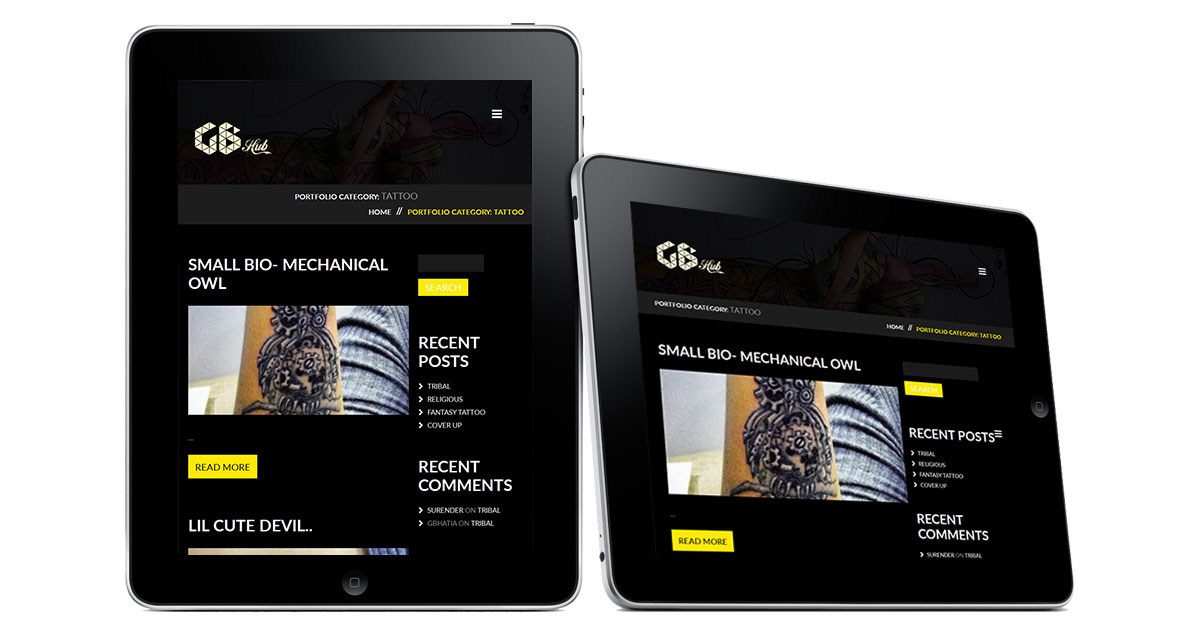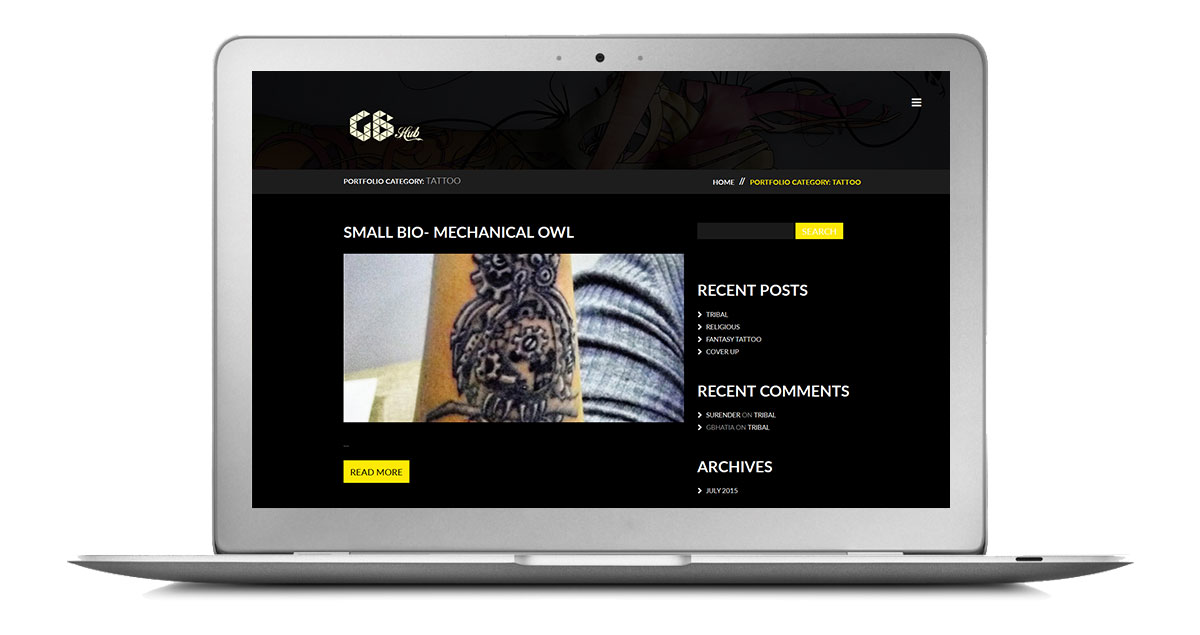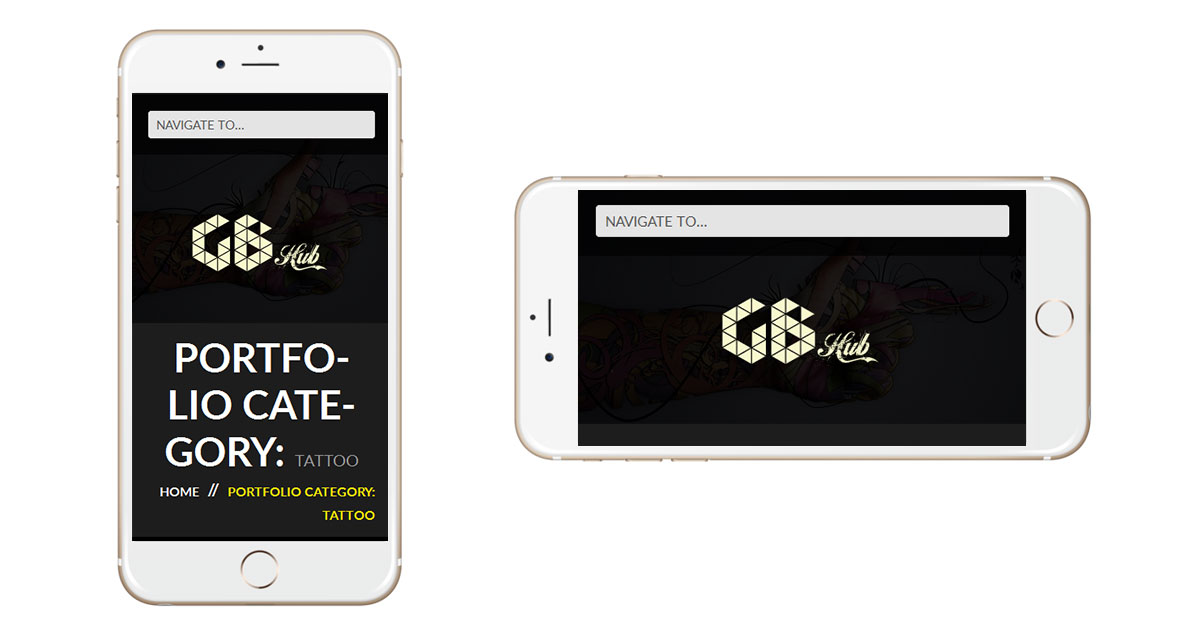 Project Overview
GB Hub is a portfolio website of Gibs Bhatia - Tattoo Designer from New Delhi, India. He also designs T-Shirts and is a drawing artist.
The Brief
Client wanted a very attractive, stylish, mobile-friendly website to showcase his tattoo work and t-shirt designs. He wanted to have full control over his website and a blog attached to this website.
The Solution
We designed a sleek, full width, user-friendly and responsive website design for the client. Website includes a blog, comments section for users and an admin section for the client to make changes as and when necessary. This website was designed in WordPress.