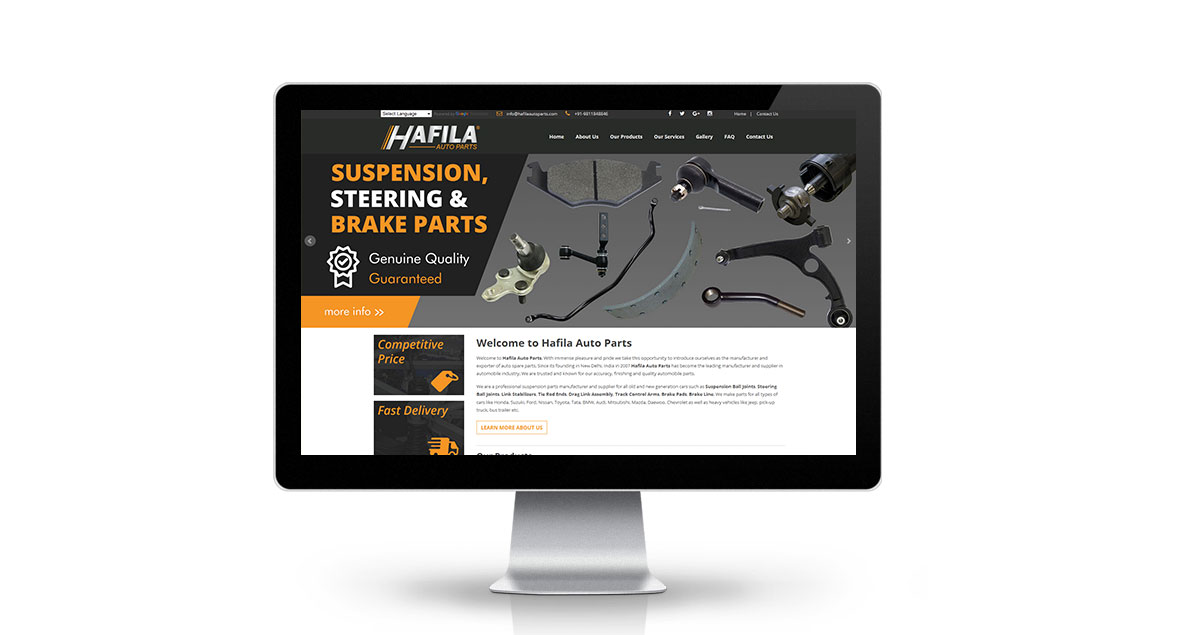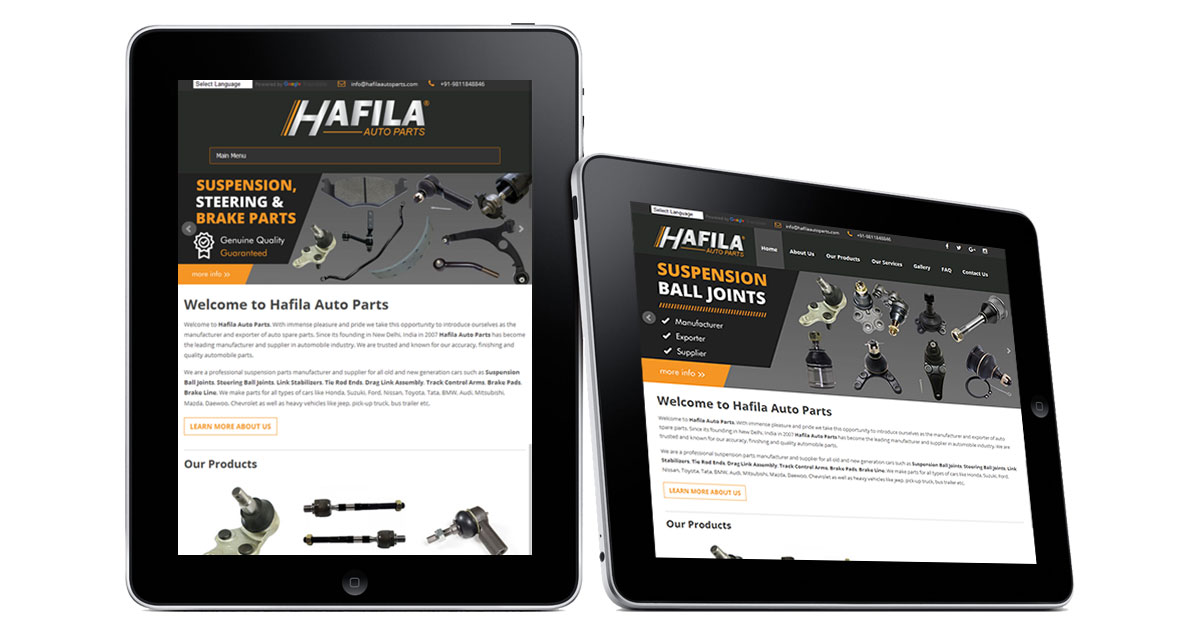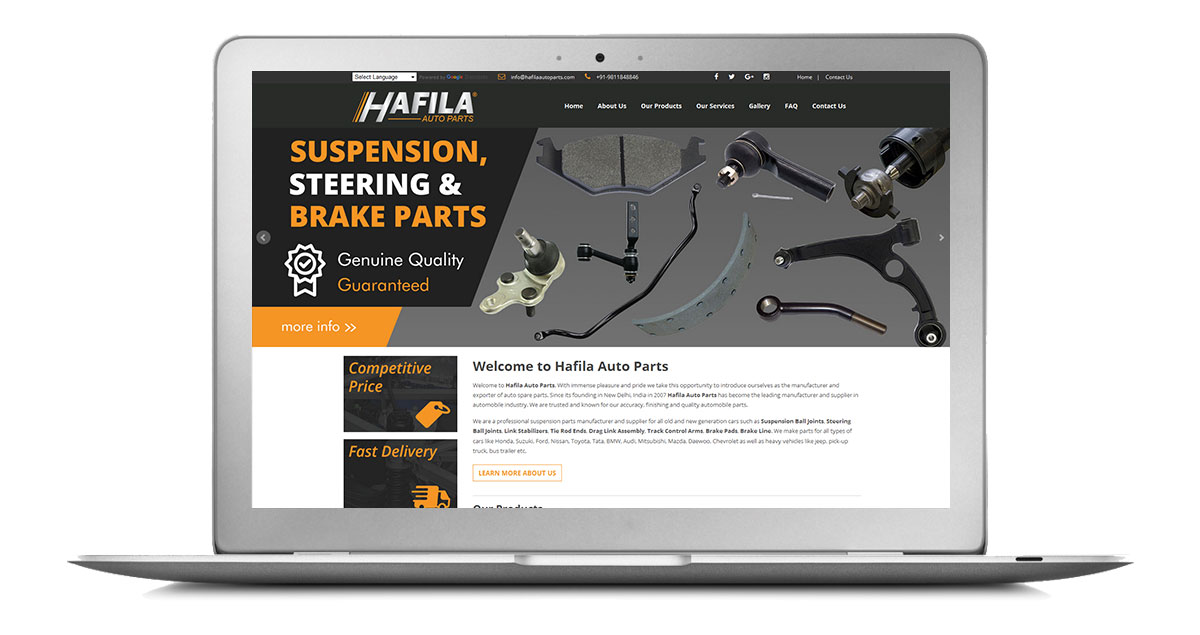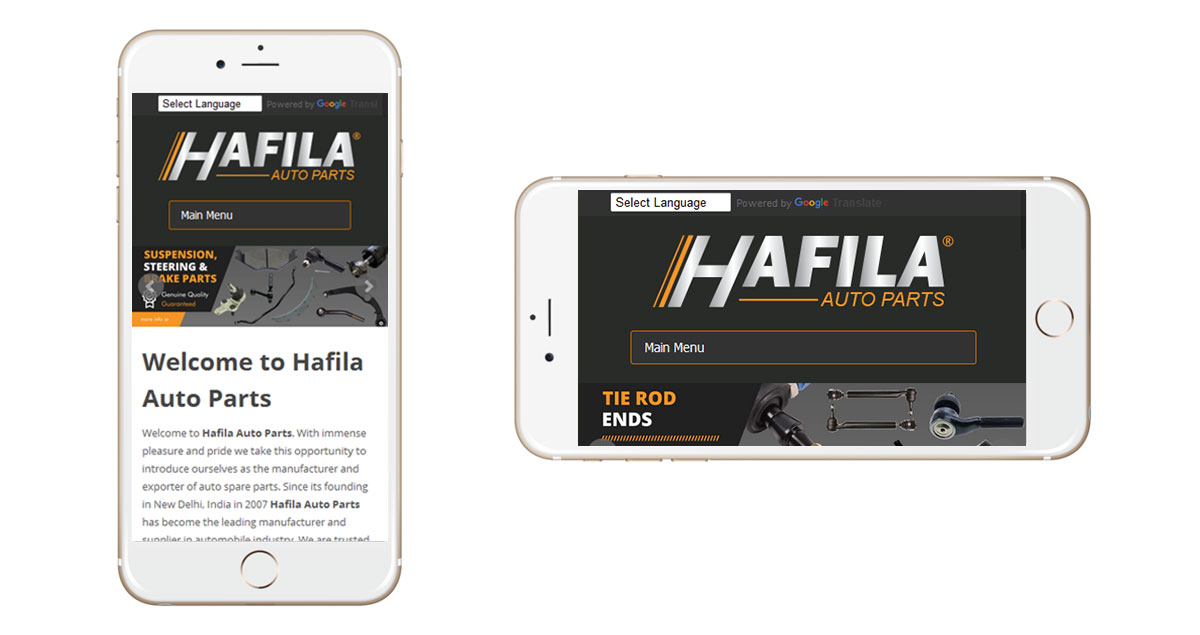 Project Overview
Hafila Auto Parts is a professional suspension parts manufacturer and supplier for all old and new generation cars such as Suspension Ball Joints, Steering Ball Joints, Link Stabilizers, Tie Rod Ends, Drag Link Assembly, Track Control Arms, Brake Pads, Brake Line. They make parts for all types of cars like Honda, Suzuki, Ford, Nissan, Toyota, Tata, BMW, Audi, Mitsubishi, Mazda, Daewoo, Chevrolet as well as heavy vehicles like jeep, pick-up truck, bus trailer etc.
The Brief
To create a modern cutting edge and responsive web design in which to promote their leading products and existing clients all over the world.
The Solution
The client wanted a responsive website with the ability to change the language of the website. We designed a responsive website and integrated Google Language Translator. This website also includes a contact form and social media integration.