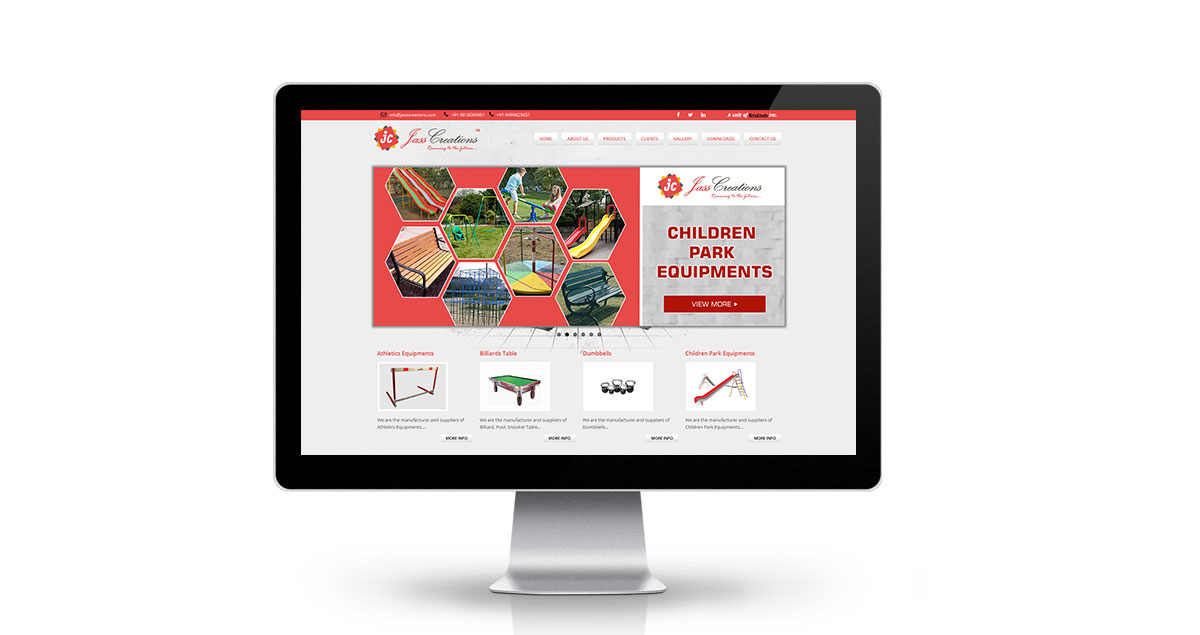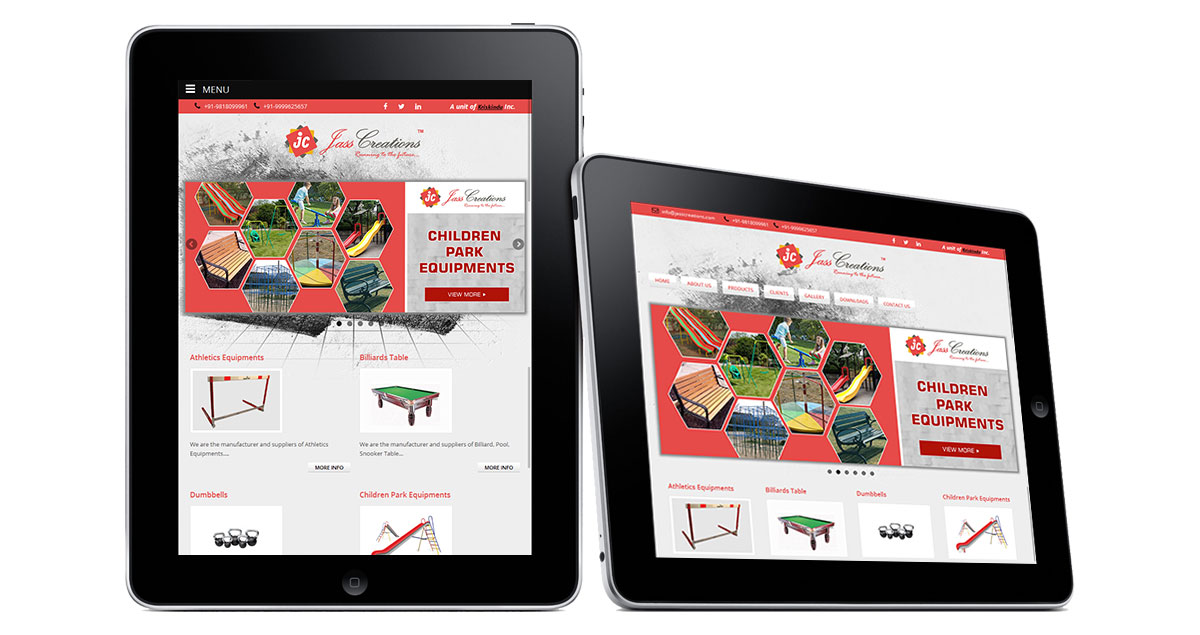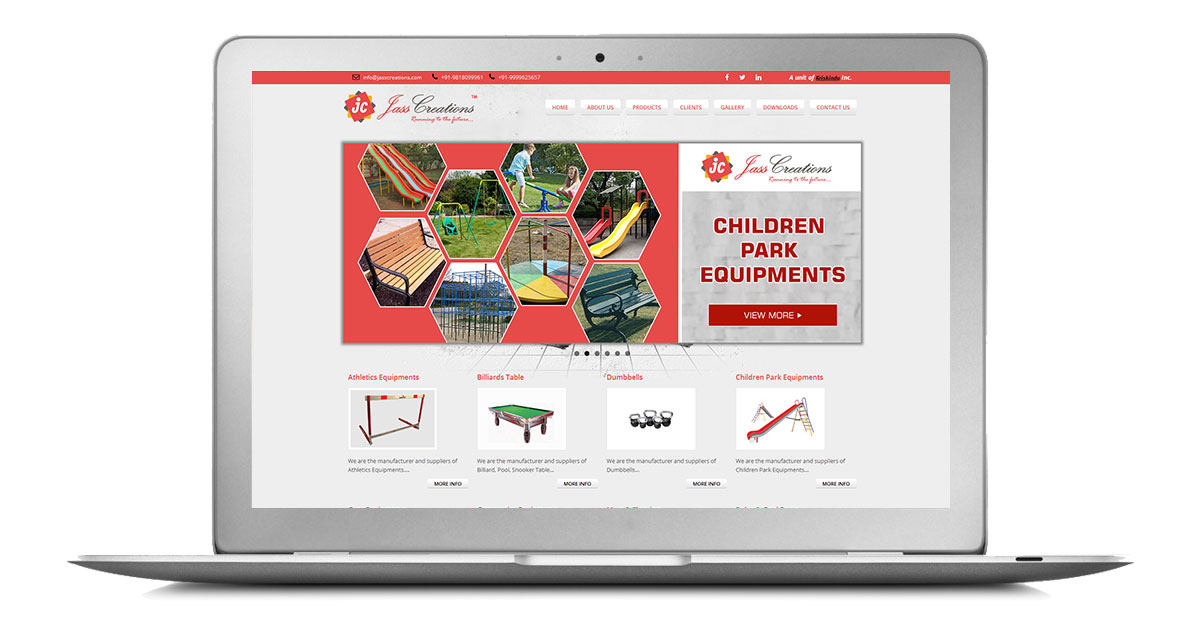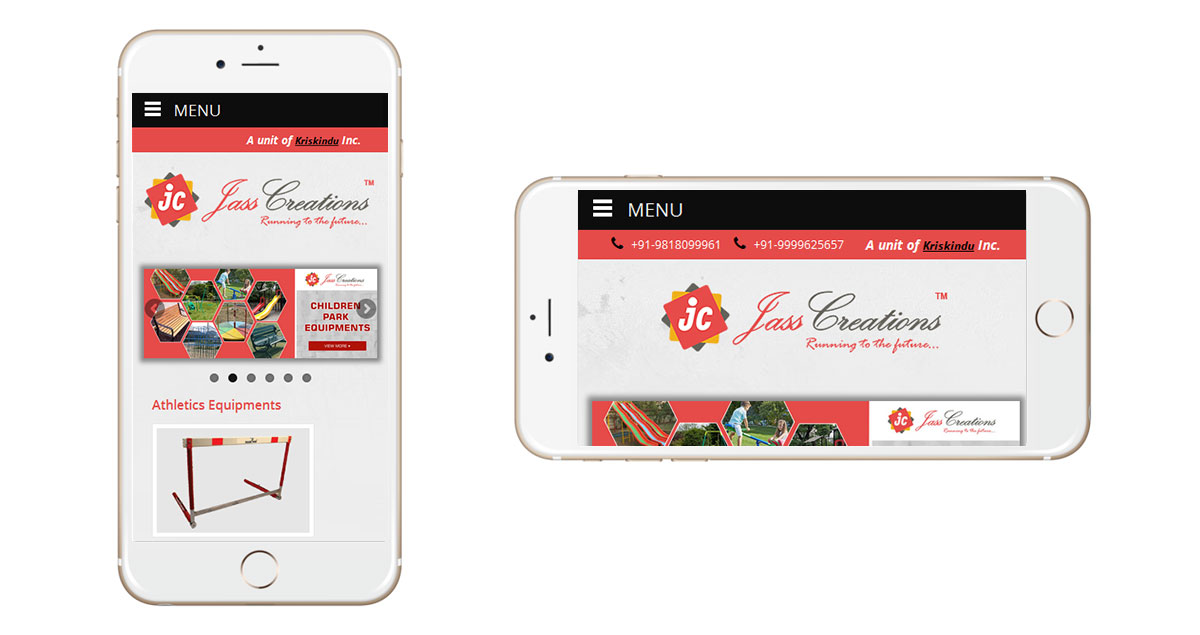 Project Overview
After reaching to nearly every corner of country and re-defining sports infrastructure in schools, colleges, universities, army camps in adverse locations of Leh, Bhuj and rural India KrisKindu have taken an initiative to launch Jass Creations - an online portal of Indoor & Outdoor Sports Equipments. Some of their products include Athletics Equipments, Gym Equipments, Children Park Equipments, Mats & Flooring, Fitness Accessories etc.
The Brief
Client wanted an exact copy of the website (kriskindu.com) which we designed for them earlier but with a different color scheme.
The Solution
The client already had a (kriskindu.com) website which was designed by us. So our task was to change the color scheme and give it a new & fresh look. Website includes product pages, photo gallery showcasing all their projects and a clients page with the google map integration. It also includes Download Brochure page which allows visitors to download KrisKindu Product Catalogues.