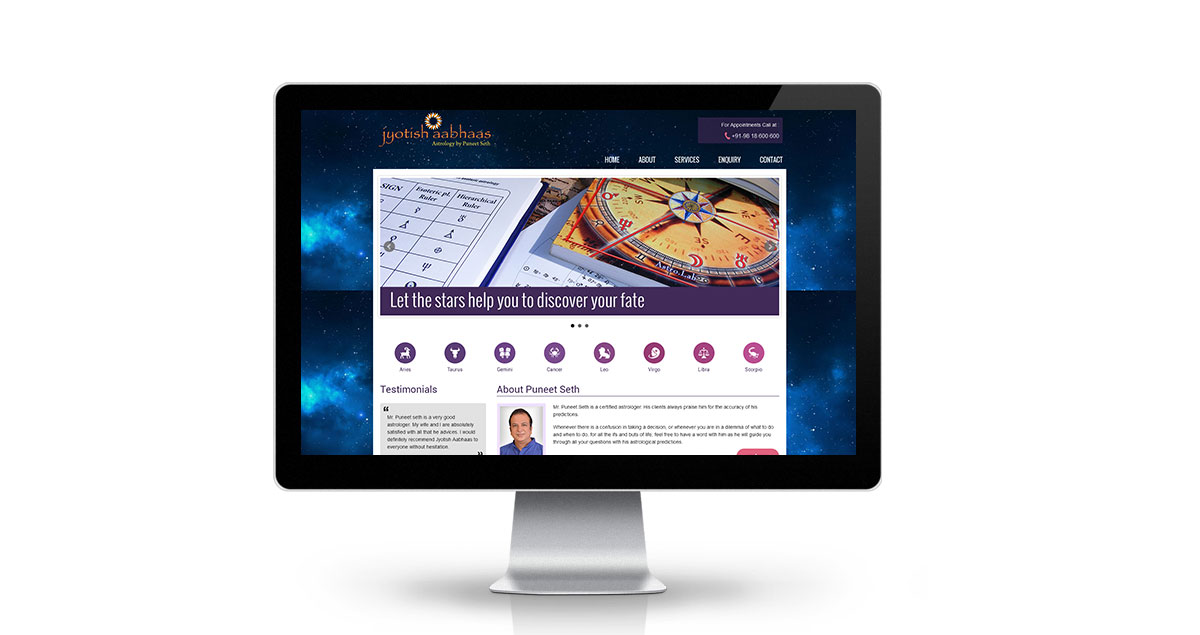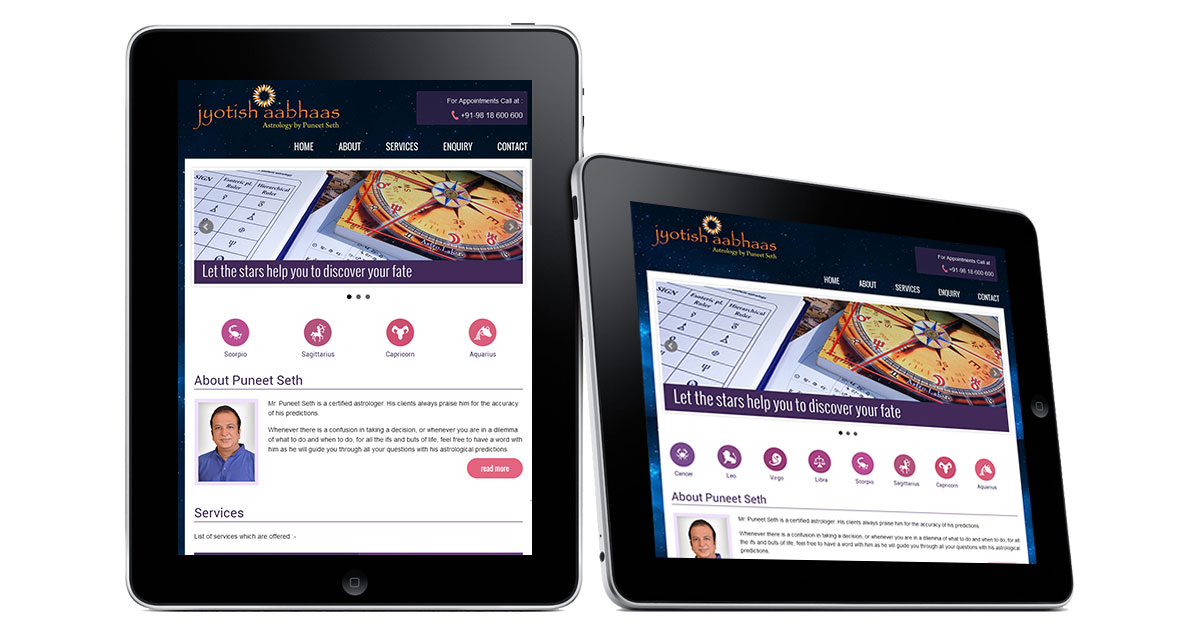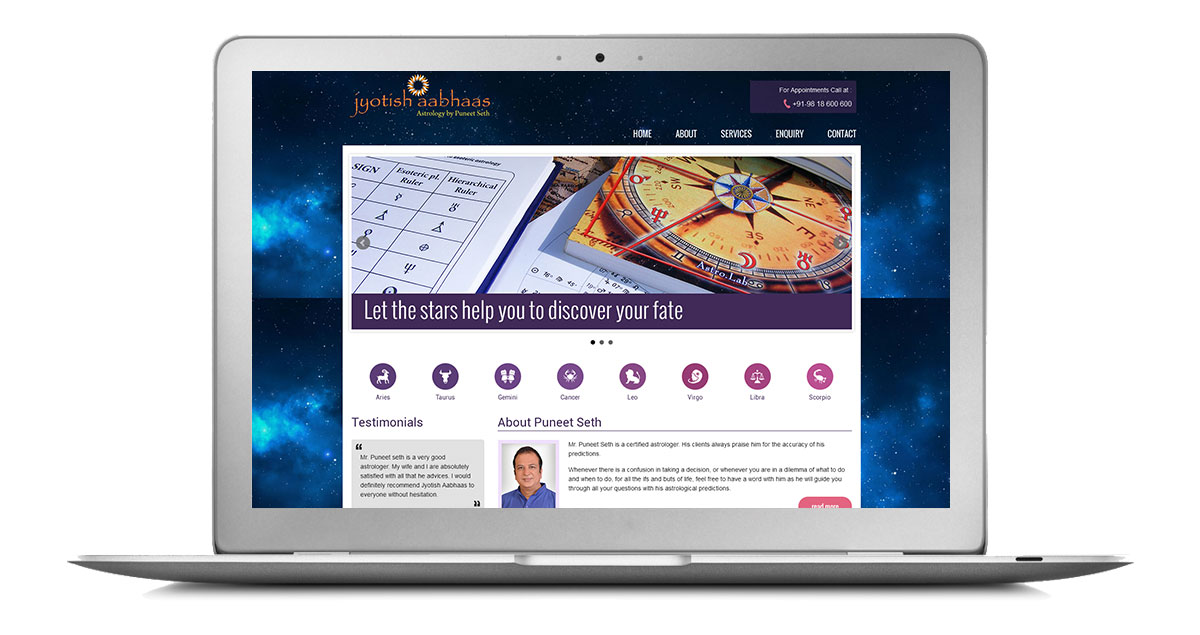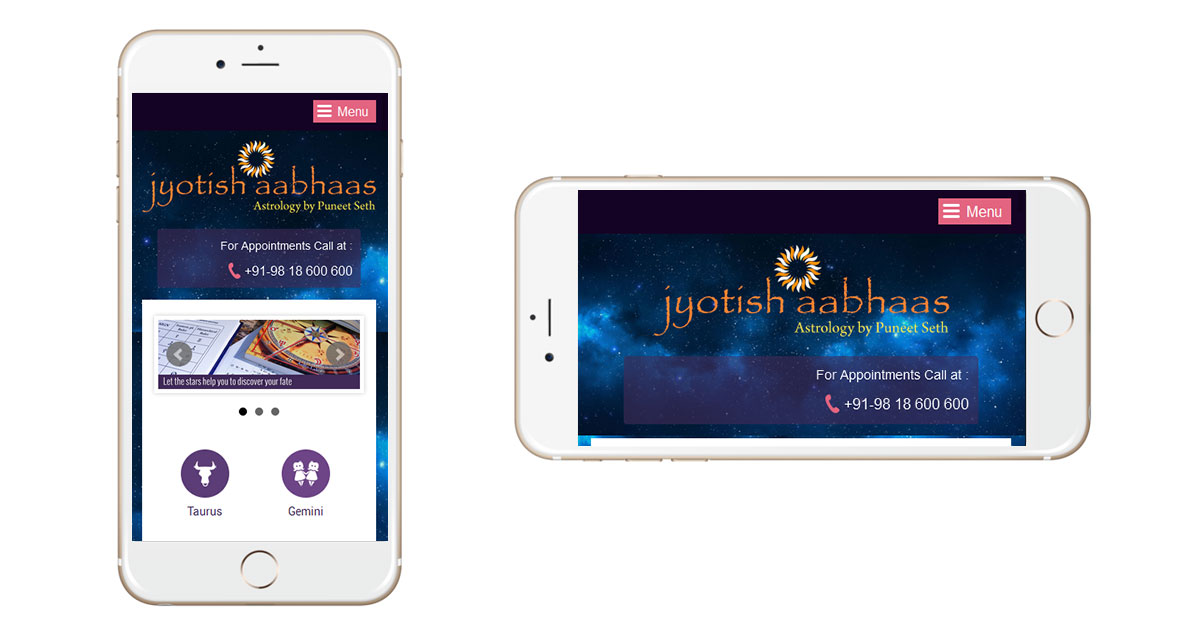 Project Overview
Jyotish Aabhaas is a website of Puneet Seth who is a certified astrologer. His clients always praise him for the accuracy of his predictions.
The Brief
Client wanted a mobile-friendly website in which to promote their astrology services.
The Solution
We designed a responsive website design for the client. Website includes details of all their services. Contact Form, Enquiry Form and Social Media Integration are also included in this website. We also designed the Logo for Jyotish Aabhaas.