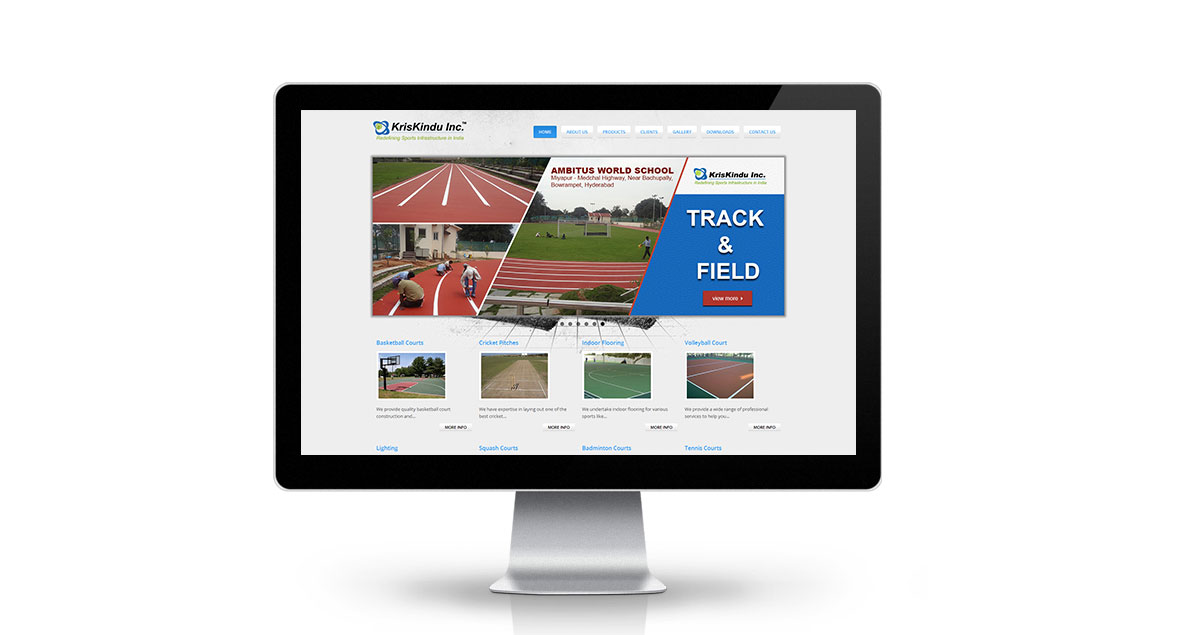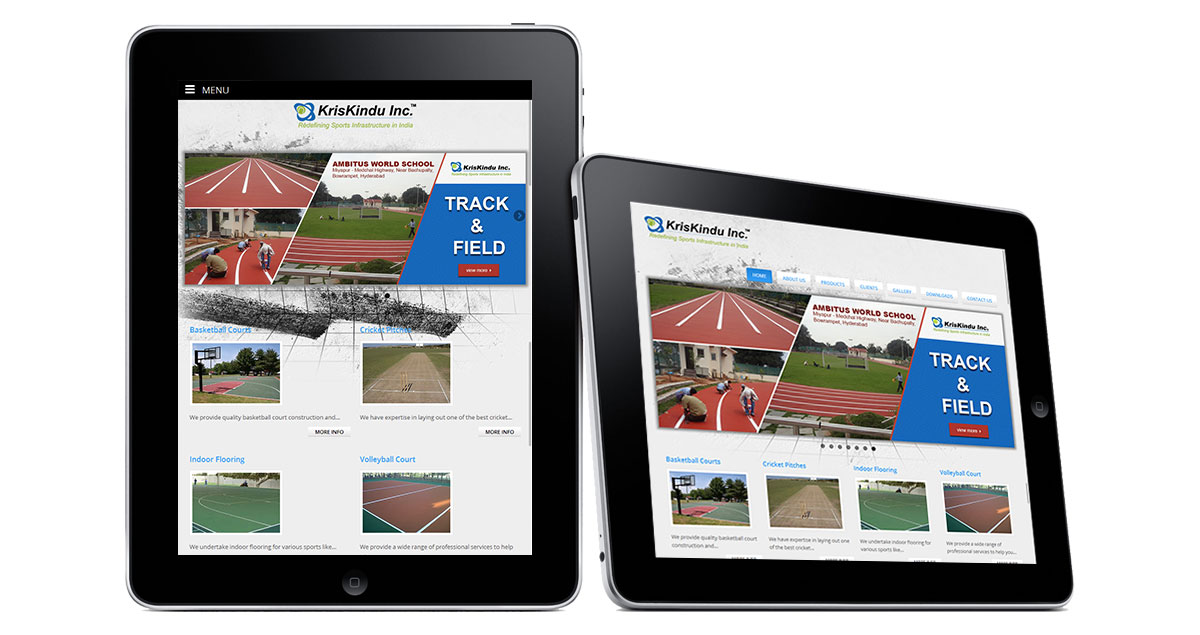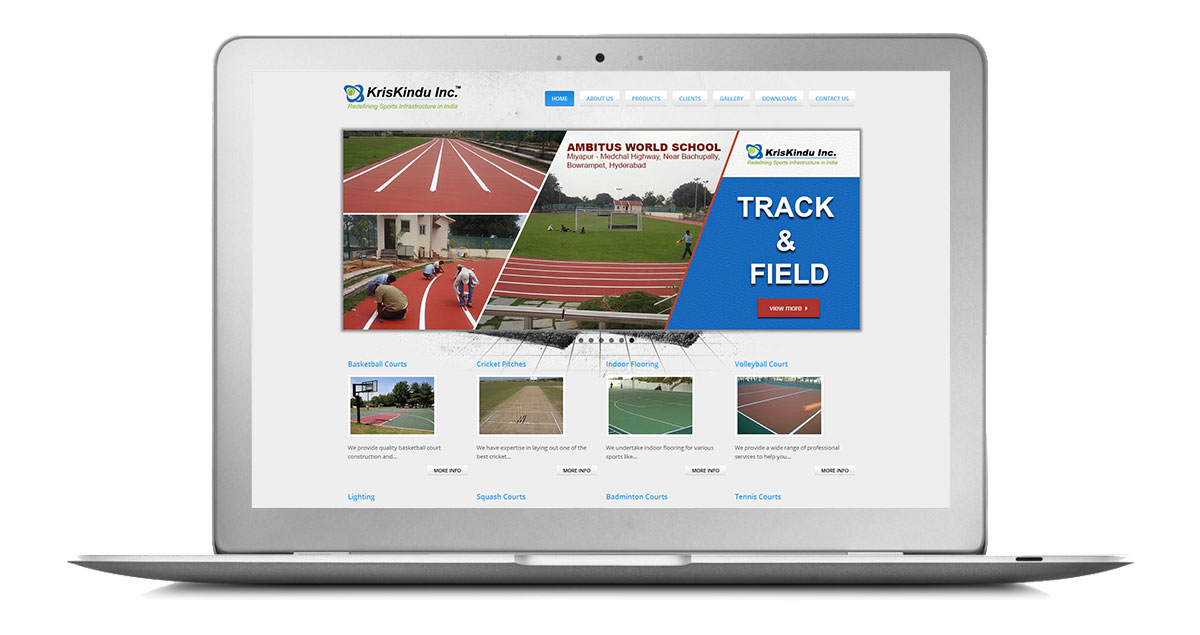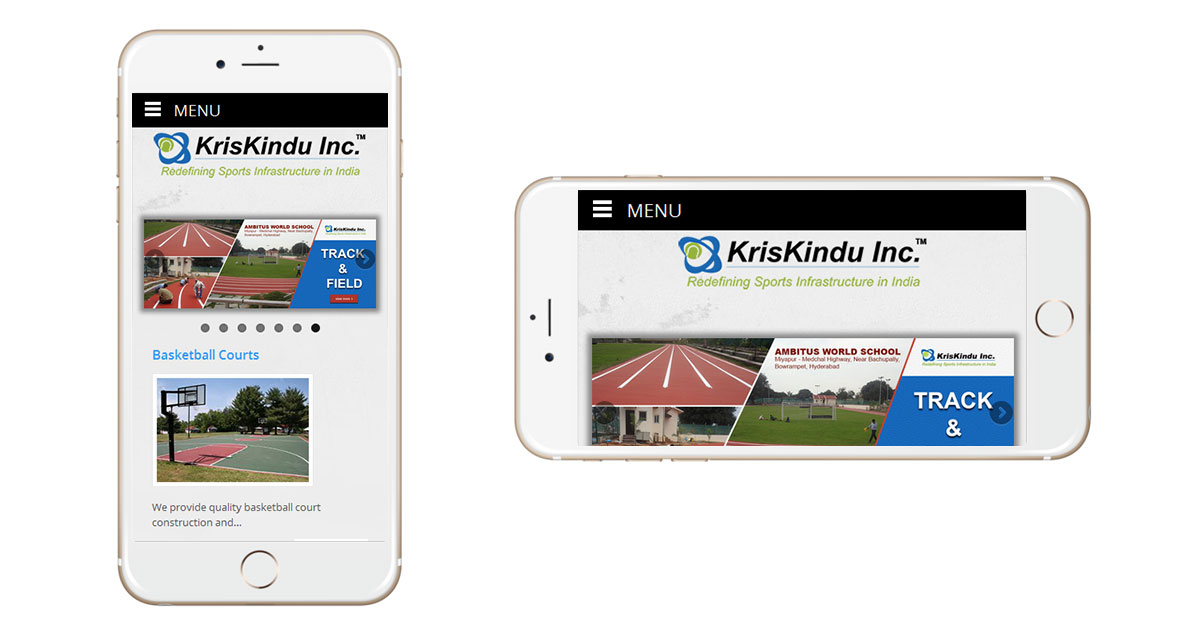 Project Overview
Kriskindu sports, evolved with a vision larger than life to create a bench mark in the world of sports infrastructure. It cracked the shell in 2007 and kept the tempo high with the journey till date. Their moto is to give their clients world class and authenticated measurements of courts or grounds or pitches.
The Brief
Client already had a website developed in Joomla. He wanted us to redesign the website in Wordpress with the same design as the old one.
The Solution
As the client already had a website our task was to redesign a new responsive website theme for Wordpress. Older website was designed and developed in Joomla. We not only replicated the same design in Wordpress but also made that theme responsive and added other functionalities into that theme. Website includes a blog, product pages, photo gallery showcasing all their projects and a clients page with the google map. It also includes Download Brochure page which allows visitors to download KrisKindu Product Catalogues.