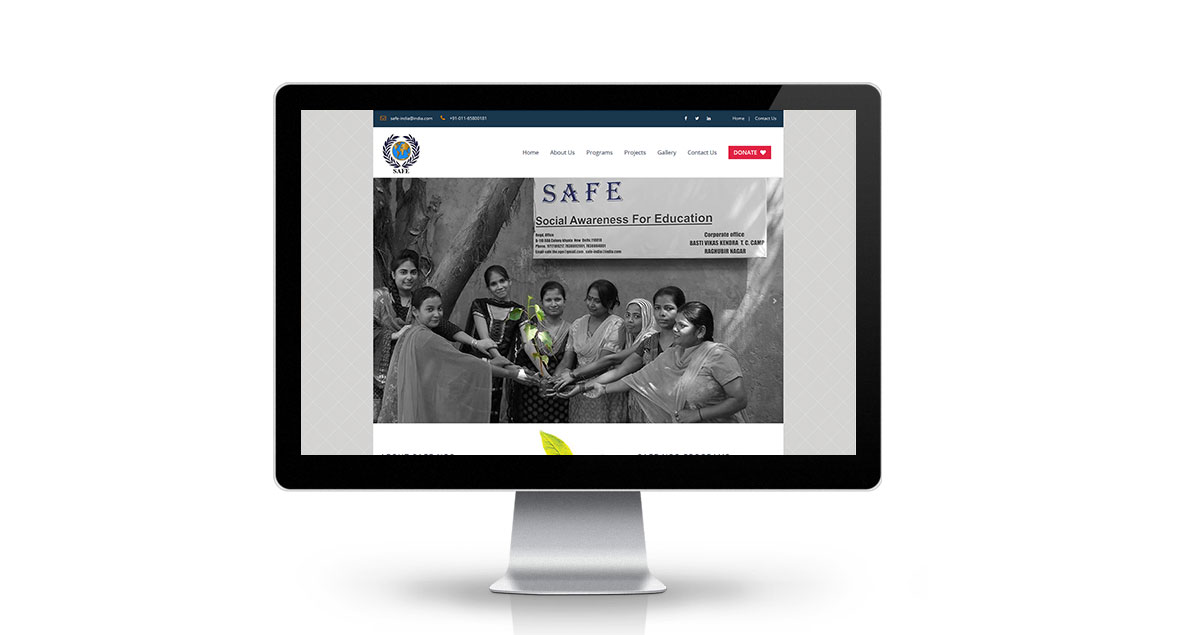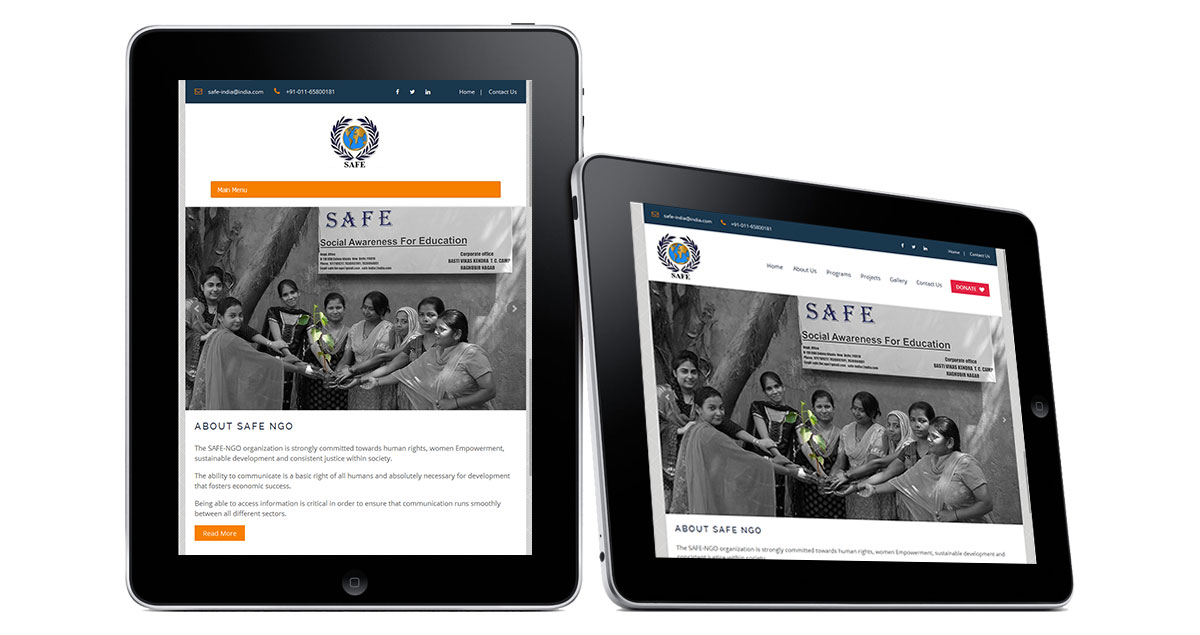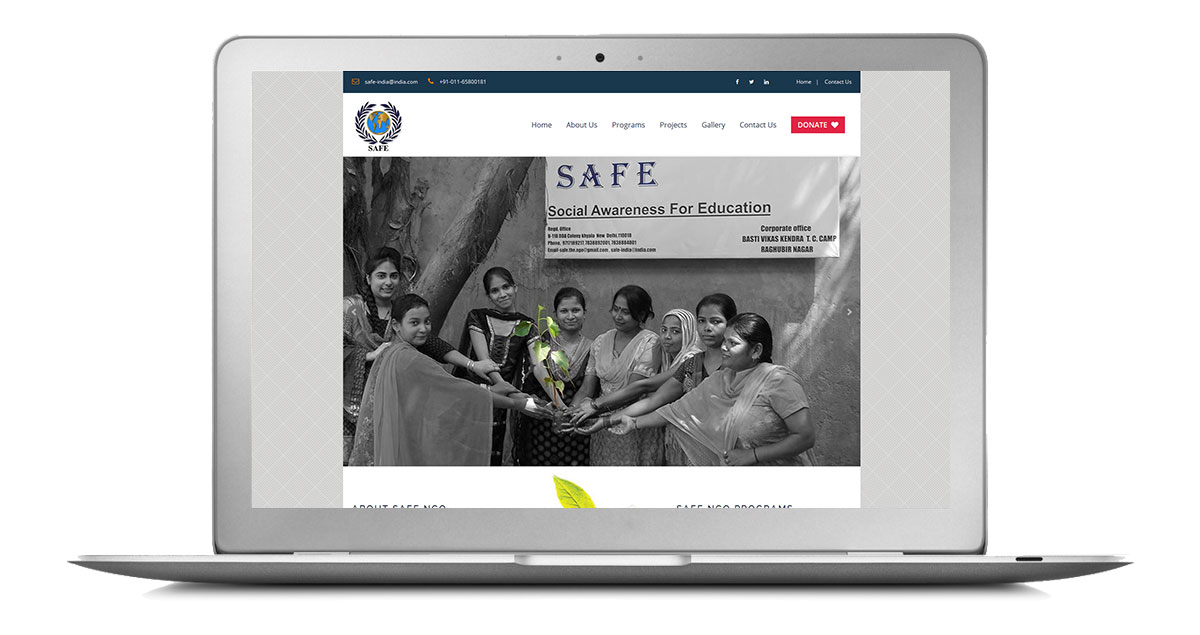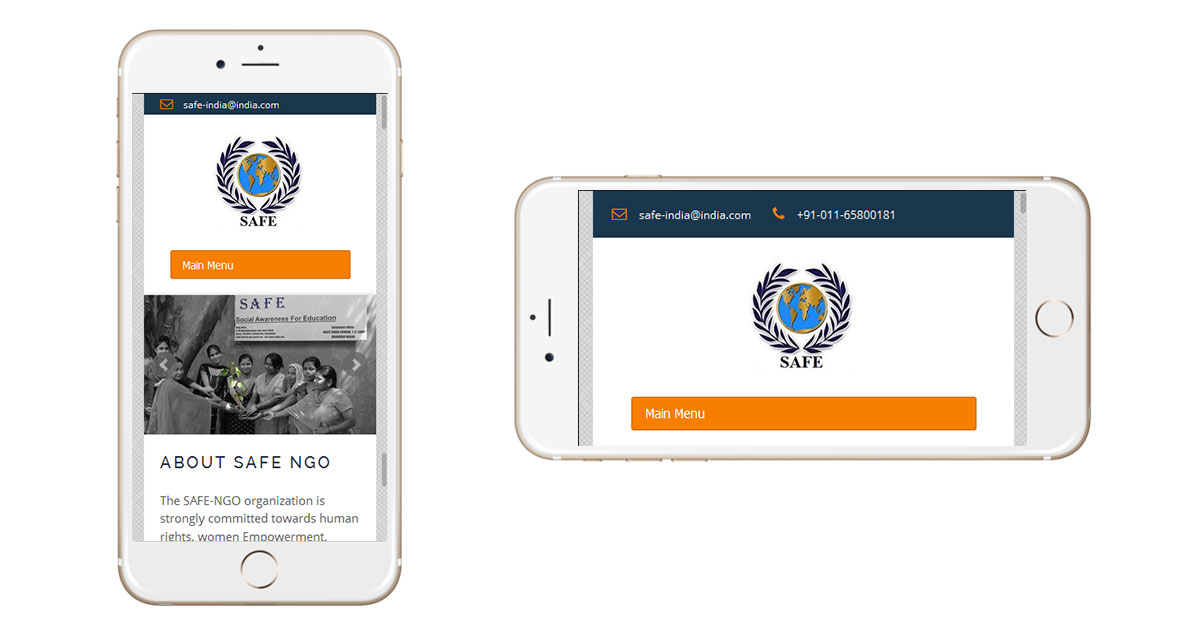 Project Overview
SAFE NGO was founded with the purpose of creating and spreading social awareness, ending blind beliefs and conservatism which are prominent in the society with the tool of education, and taking the youth towards the pinnacle of education, health and progress, thereby bringing about development on the social, economic and educational front.
The Brief
Client wanted a sleek, easy to use, modern responsive website which they can use effectively to promote themselves and reach people.
The Solution
The objective was to design a sleek, stylish, easy to use, modern responsive website design and we delivered the same. Website includes a photo gallery showcasing all their projects. All of Safe NGO's Programs and Projects are listed in separate pages. Safe NGO's website also includes the contact form, donation details and social media integration.