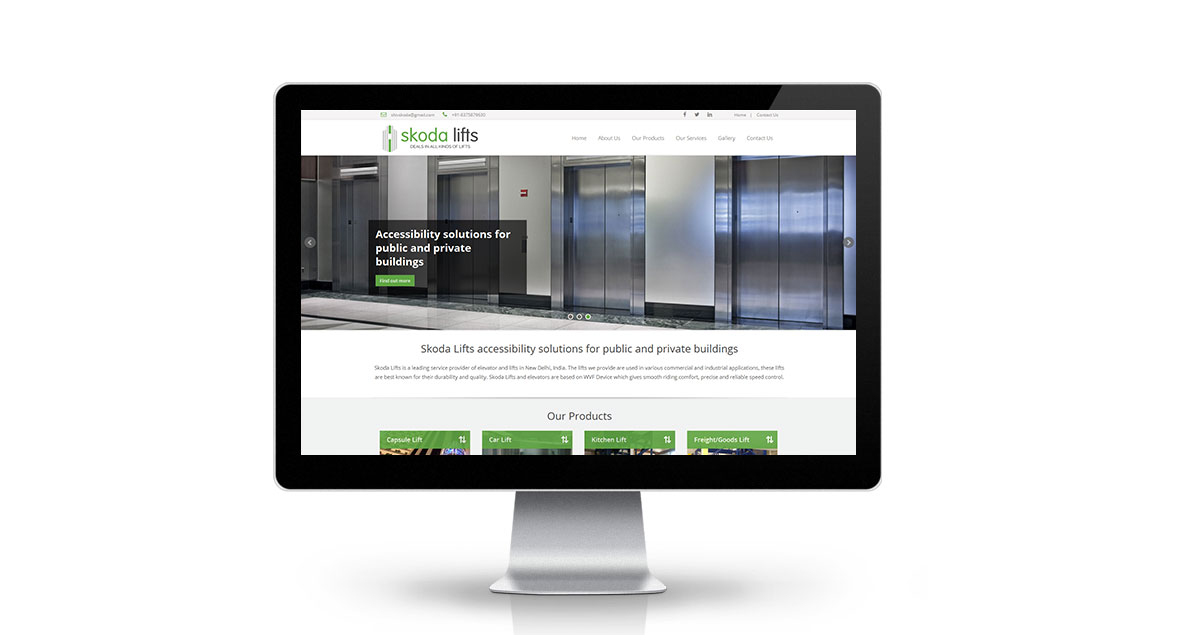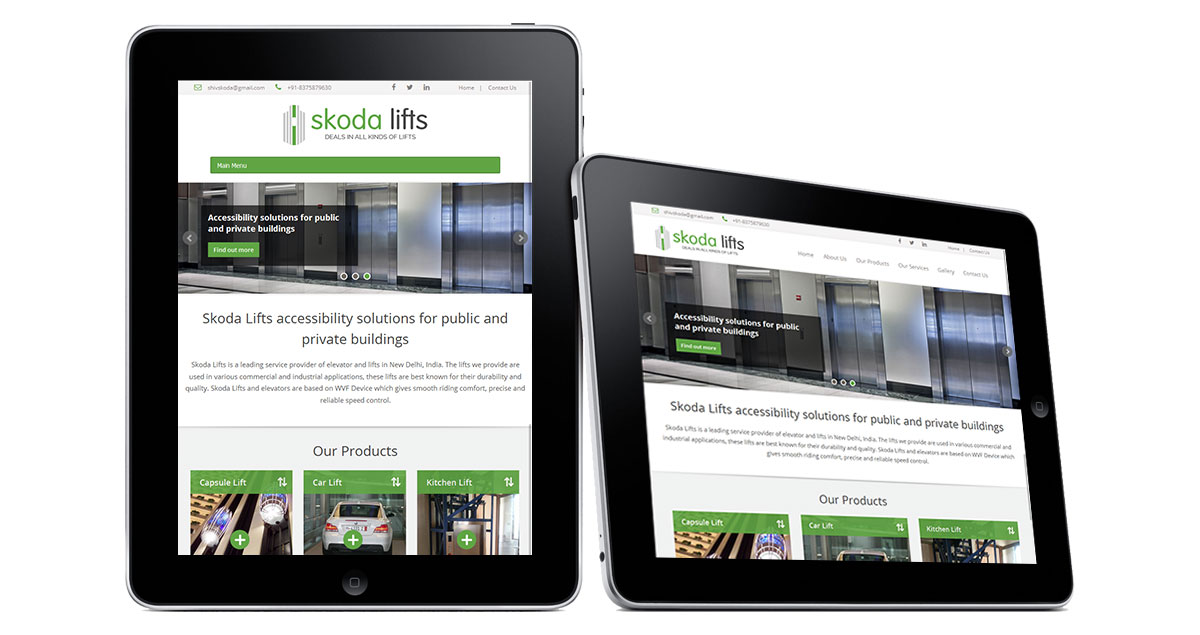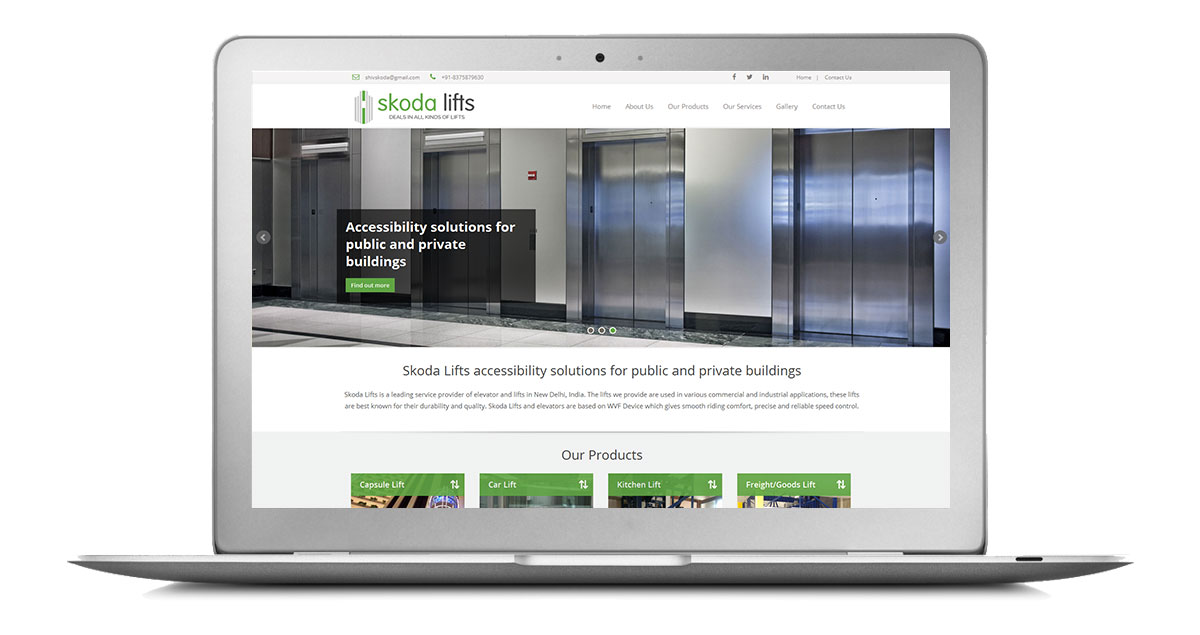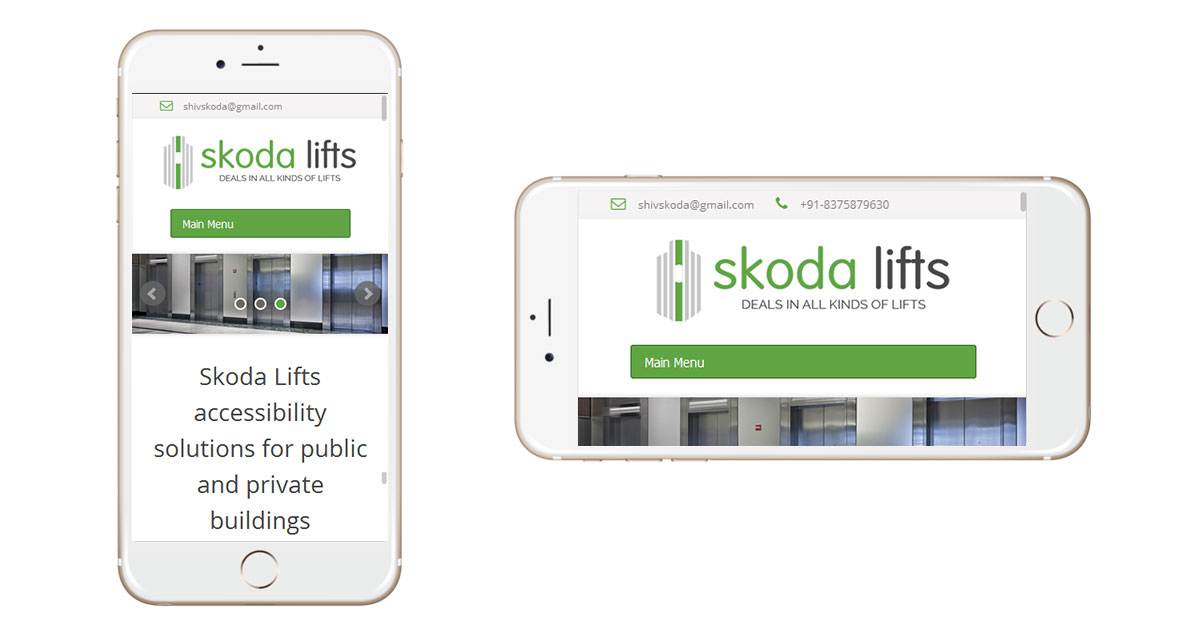 Project Overview
Skoda Lifts is a leading service provider of elevator and lifts in New Delhi, India. The lifts they provide are used in various commercial and industrial applications, these lifts are best known for their durability and quality. Skoda Lifts offers a range of lifts such as Capsule Lift, Car Lift, Passenger Lift, Kitchen Lift, Traction Lift, Glass Lift, Hospital Lift etc. to meet all applications.
The Brief
Client wanted a modern cutting edge and responsive web design in which to promote their leading products and services.
The Solution
We designed a responsive website design for the client. Website includes all their products pages with their respective images and description. Photo Gallery, Contact form and Social Media Integration are also included in skodalifts.com website.