Bulk SMS – Low Cost, High Quality
One of the most efficient and effective way to communicate with your customers or audience is to send SMS to them. Bulk SMS Marketing is one of the most widely used technique to advertise your products and services. Understanding the needs of the market is our top most priority, you can easily send your messages or information to the huge number of people or audience at single time. Bulk SMS works as a first step towards promoting your products and services. Traffic on your website will start increasing once you send promotional SMS. Next step is to convert that traffic in to leads and get maximum profit out of it.
Kreatizz is a Bulk SMS service provider from Paschim Vihar, New Delhi, India. We specialise in bulk SMS messaging, which is a fantastic channel of communication. Our bulk SMS service comes with cutting-edge tools to help make your text messages go further and produce more impressive & high quality results. Just join our hand and get our cost-effective, efficient as well as innovative services and give your business a new boost.
Bulk SMS Advantages
Instant deliverability
Easy to use messaging sending platform
Instant opt-in and opt-out
98% open rate
Very high conversion rate
Short messages
Limitless market potential
Real time statistics, tracking & reporting
Why Bulk SMS?
Sending bulk SMS is by far the quickest and the most productive way to communicate. Bulk SMS Marketing is gaining in popularity as a far more efficient and effective communication tool than email marketing because many emails are deleted before they are even read. Messaging fulfill need to reach, inform & engage with your customers periodically and also at special occasions for various reasons.
Our bulk SMS system offers the versatility to be used in a range of sectors, from mass retailers, online stores, travel and recruitment agencies right through to hotels, restaurants and takeaways. We have a variety of features you can use at your fingertips.
Sending notifications, news, info messages, exclusive offers, festival offers, order info, bills, greeting messages and promotional advertisements are some of the cases where Bulk SMS Services are used these days.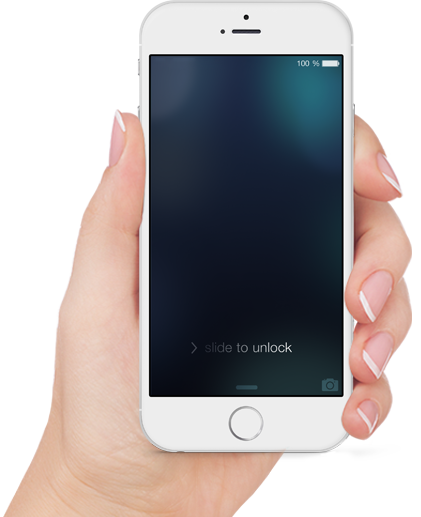 Promote your brand with Promotional SMS
One of the best way to promote your product & services is to use Promotional SMS Service. Promotional SMS are sent with an objective of promoting or branding your product and service. These are basically used for advertisements, marketing, offers, coupons. Our web based admin control panel helps you to reach your customers irrespective of time and place. Promotional SMS can be send only on NON-DND numbers.
Features of Promotional SMS Service
Multiple gateway's connectivity across country
Instant delivery on all Operators
6 alphabetic character Sender ID
Online credit & support
No monthly rental, no set up fee
Free DND Scrubber while sending SMS
160 characters will count as one SMS
Unlimited time validity
Instant SMS delivery & reports
Easy and user friendly application panel
SMS scheduling as per your need
Promotional Bulk SMS can be only sent on NON-DND Numbers
SMS submission time 9.00 AM to 8.30 PM
Transactional SMS Provider in India
You can use transactional SMS for sending alerts, event notifications, information SMS to your customers. Transactional SMS works with template based messaging. A Template is predefined message which has to be sent. Template pattern should be approved under the guidelines of TRAI and customer will get option to change the variable field (Example #Name#, #Date#, #Amount#, #Address#). The template content must be transactional in nature. Transaction accounts have Sender ID and it should be of 6 alphabets representing the brand/service/ industry. Sender id cannot have any special character and it should be of 6 digit alphabets only. You can send Transactional SMS around the clock 24X7 all the 365 days.
Features of Transactional SMS Service
Multiple gateway's connectivity across country
6 alphabetic character Sender ID
Exclusive excel plug-in tool
Can send dynamic SMS
Instant delivery on all Operators
Online credit & support
160 characters will count as one SMS
Lifetime validity
Instant SMS delivery & reports
SMS submission 24x7
Message gets delivered to both DND & Non-DND numbers
Works on template basis
SMS Scheduling as per your need
No monthly rental, no set up fee
2 way messaging (Long code/Short code)
The Killer Features That Makes us Smart
Contacts Upload (Fast & Efficient)
You can upload your contacts from various file formats such as .xls, .txt, .csv which is important for when sending multiple text messages to ensure that messages are sent quickly and efficiently and at the same time. You can send messages to thousands of your contacts in one go.
Groups & Personalisation (Transform Communication)
The ability to create groups allows contacts and groups to be selected and combined so that messages can be sent to a large number of people at the same time from a list of contacts. Many to many feature allows you to send different messages to different people at the same time.
SMS Scheduling (Any day. Any time.)
With SMS scheduling you can schedule all of your SMS messages - promotional, offers, reminder of a particular event, greetings and event notifications, in advance to ensure that messages are sent at a specific date and time. Text message scheduling is ideal for messages that need to be sent outside of working hours.
Bulk SMS Performance (It's second to none)
Our SMS gateway is directly connected to all the Indian mobile networks so you can be assured that your messages will be delivered fast.
SMS Sender ID (6 Characters Unique ID)
You can display your company name as the sender of a text message, turning a simple SMS into a powerful branding tool. Sender ID should be of 6 characters.
SMS Credits Never Expire (Use it when you want)
You pay for only the SMS credits you need and you own them forever. They will never expire so you can use them according to your own schedule. We do not charge setup fees, monthly fees, or surprise hidden inactivity fees. You can be sure that you'll always get and keep what you pay for, for as long as you want it.
Customer Support (Unlimited help and support)
Our support team are here to help you no matter what your query or conundrum, we will do our best to answer it quickly and efficiently. Simply get in touch with us.
Delivery Reports (Monthly / Weekly Reports)
Access performance through a detailed report on the delivery of SMS messages, with details of the status of delivery, time, sender ID, receiver etc. You can send bulk SMS online and monitor their efficiency on a real-time basis.